Topics Covered in the blog: Top 5 Notches for the Digital Marketing World with Digital Resource
Let's started,
Creating a digital marketing strategy is a complex, ever-evolving venture. There are a lot of different things you can add into it. Paid social ads, gifts, influential posts, Twitter campaigns, Instagram takeovers … top the list. So with all these options, how do you know what to do and what is a good addition? How do you know which components of a digital marketing strategy are needed? We have compiled some useful strategies that are trending in the digital world.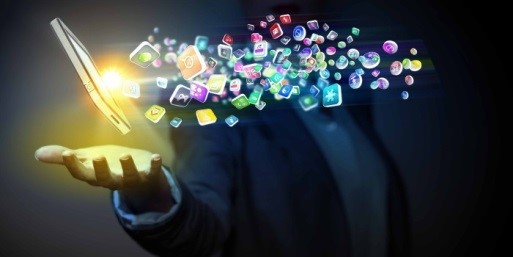 1. Powerful, original content
In today's digital landscape, powerful, original, and valuable content is a must. There are a few reasons. Genuine and original content will greatly improve your organic search ranking on Google – in other words, the front page of your brand will be closer to the top when someone searches using related keywords. Although most brands start with a blog, it is far from the only content you can focus on. While offering the online white label digital marketing assignment help, All Assignment services often refer to the content aggregators.
Creating original content‌ gives you and your fans something to share on social media. You can curate content as you wish – and you should curate some – but if you do not make some content creation efforts, your fans will lose interest. Original image galleries, podcasts, webinars, and infographics are just a few more options. Be creative and try to see different formats to see what kind of content fits your brand and especially resonate with your audience
2. Extensive mobile marketing
Mobile marketing is a revolutionary 360-degree marketing strategy in the business world. It provides an easy and good way to communicate directly with customers and advertise products. The e-commerce business can be easily expanded. Marketers now contact customers according to their contacts and needs. They can research and determine what kind of services or products they are looking for and inform them based on this research.
Few sectors, like retail or fitness, rely more on mobile than others. For every brand, they must have mobile marketing capabilities if they want to attract and retain customers. What exactly do you need in a mobile strategy? You need to do more than optimize your website for mobile visitors. You should use mobile-friendly advertising, perhaps providing a mobile app and, most importantly, no matter what their position on the customer journey. Remember, your mobile strategy is not just an extension of your overall digital strategy. It requires certain elements that are specifically offered to mobile visitors.
3. Social media advertising
While you can achieve cost-effective expansion by systematically increasing your social media marketing presence, do not underestimate the power of paid social advertising. One this is for sure, to test how your ads affect your overall traffic and conversions. They are set up in a way that is convenient for you, even for a very small amount, to set your budget. It means that the ROI on paid social advertising can be very high, especially if you full attention to your metrics every time you post.
Besides, the advent of ultra-targeting customers by general demographic data like age, gender, or location and by interests, activity, and countless other criteria allows you to make sure that you are the only target. You can see many ads on social media platforms of online assignment writing services that follow the same phenomena of paid advertising for marketing.
Social media advertising is important for your social media presence, which is an important factor for your rankings. These days, the SEO services requirements for getting a successful ranking are constantly changing. Therefore, it is not sufficient to optimize your website and update your blog regularly. Businesses that share their content on social media send a brand signal to search engines that speak for your brand's authenticity, integrity, and continuity.
4. Email marketing
Yes, the forces that have often endured the imminent death of email marketing. But every time, it becomes a false alarm. Email marketing is still alive and well. This is one of the most effective ways to drive traffic to your site with a lot of ROI. Many online assignment help services also use these tactics to increase their brand reach. According to 2015 research, for every $1 spent, the average return is $ 44.25. Generally, twice a week is appropriate. However, some customers want 3 emails a week, especially if your industry is moving fast so they can get an edge before they know anything. It could be anything when your exclusive clothing line goes on sale or when they can get you on the waiting list for a limited-edition spice mix.
Segmenting audiences reduces the risk of losing customers because they think you are giving them more email. For instance, take the above rule not to send emails more than 3 times a week. When your baseline sends 2 emails a week, there may be some customers – people who buy more often or people who click through your email more often than others – who are good candidates for 3 emails a week who only want people who shop less than 2 emails or 1 per month.
Your subject line is important – great means your open rate increases, great means greater than your open rate. A great subject is specific, honest, and concise – as we wrote earlier, research shows that subject lines less than 10 characters have an open rate of 58%, while individual subject lines are 22.2%.
5. Strong, effective relationship with the influencer
Social media influencers are important to grow your business online? Why, because people trust them. According to research published in Forbes magazine, 92% of the audience trust people who are largely influenced by traditional celebrity endorsements or advertising. When they work with influencers, the keyword is relationships. If you want to start working with influential people, you must remember that it is a two-way street. You aim to work for a mutually beneficial agreement, not to engage in some irrelevant tussle.
If you are selling a product, it is a good idea for an influential person to ask if they would like to endorse one of your products. If they are not interested, they will refuse, but if they are, ask for their feedback for your product. If influencer likes your brand, you can continue their content on your platform.
Final words
It is a fact that social media marketing has many benefits for start-ups and established brands. Regularly updating the right social media marketing strategy will increase traffic, better SEO, better brand loyalty, higher customer satisfaction, and more. Your competition on social media is already increasing day by day, so do not pick your competitors as your potential customers. Before you start, you will see rapid growth in your business.
By using digital marketing, you can reach a large audience that is low cost and measurable. You can save money with less than traditional marketing methods and reach more customers. Get to know your audience more and allow them to get to know you personally, which helps build brand loyalty.
By creating a web presence via social media, your business is open 24/7. You can create an atmosphere where your customers visit you anytime during the day or night. Customers and opportunities can email you with questions, make purchases, and browse your list at their convenience. Potential customers who have no way to move forward physically can do business with you, whether they are disabled, transport, or too far away.
Some types of advertising are as cost-effective as digital marketing. Small businesses often try to get more and more on a small budget. Many forms of digital budgeting allow you to communicate with your brand and reach a wider target audience when you are very tight with your budget.
Compared to advertising via TV, radio, or direct mail, digital marketing costs are much lower and, at the same time, reach a wider audience. Using these digital marketing tactics to promote your small business will give you a better chance of success.
All Assignment services have discussed these SEO essentials of digital marketing. They provide dissertation services in various domains like engineering assignment help, digital marketing assignment help, and others. They are available round the clock to assist students and clarify their academic concerns. Their charges are nominal and budget-friendly. If you are seeking any academic assistance, get connected with their service!