Have you heard of e-commerce? Well, E-commerce means Electronic Commerce. In more detail, when a business operates on the internet for buying and selling of the product, it's e-commerce. E-commerce enables a business owner to sell their products to a large number of peoples. Several business owners have already chosen to launch their business on the internet to grab the opportunities of the online market.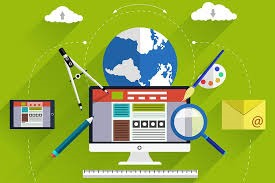 Not only to businessmen, but e-commerce websites also provides a lot of benefits to the customers. Customers can buy products anytime, anywhere without going to any other place. They only need an internet connection in their device to visit the website. Customers find it convenient to shop on websites. In older days, people had no option other than buying products from the local market. But thanks to the internet, customers could buy products online without going to the market. You will be wondered to know that more than 2 billion peoples buy products through online stores. This number is increasing at a high rate.
So, now you would have known that e-commerce is very beneficial if you want to scale your business to newer heights. It will just accelerate your business because people would be able to find you easily online. So, if you want to scale your business, you should hire the e-commerce development company for your e-commerce website. For that, you need to know the features of e-commerce web design services that you will get from the company.
Must-have qualities of an e-commerce website development company –
Should develop Interactive websites
Everyone wants to make a good first impression. When you have a beautifully designed website, the visitor gets impressed. The graphics, UI, website layout, color scheme, etc. are very important elements in making a website worth presenting. The website development company should have skilled graphic designers and developers who could contribute to achieve the goal of a beautiful website.
An e-commerce website should also have simple and attractive UI so that the user doesn't find it hard to interact on the website.
A website UI generally includes following Interface elements –
Input Controls-
This feature contains elements like checkboxes, drop-down list, radio buttons, list boxes, toggles, text fields, etc.
Checkboxes – It allows users to choose one or multiple options from a list.
Dropdown list – It displays a vertical list of items when clicked.
Radio buttons – It lets the user choose one from two mutually exclusive options.
List box – As the name suggests, a List box is a box that has a list of items in it
Toggles – This button is used to switch between two states.
Text fields – This field let the users type text.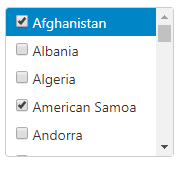 Navigational Components
This component includes elements like a search field, Breadcrumb, Tags, Pagination, Sliders, Icons, Image Carousel, etc.
Search field – It allows users to enter keywords or a query that they want to find.
Breadcrumb – It let the users know their current location on the website. It provides a clickable chain of proceeding web pages that the user just navigated from.
Tags – This feature lets the user find the content that falls in the same category.
Pagination- As the name suggests, pagination tells the user about the page numbers and the page content.
Sliders – Sliders are very important in the UI that builds a website interactive. These are also known as Track bar.
Icons – Icons are basically an image that tells the user about the available options
Navigational components help users to navigate through the web page.
Informational Components
These components are useful in a way like they notify about the things happening. Components like Notifications, Tool tips, progress bars, message boxes, etc. are the types of informational components.
Accordion (or Containers) –
This UI feature comprises of a vertical stacked list. Accordion lets the user see the details of the vertically placed options when they click on it. The menu content gets displayed or hidden when the user clicks on it.
Accordion and Dropdown are similar to some extent but the major difference is that when you click, the accordion pushes the page content downward while the dropdown content lays over the existing content.
These features are important and are meant to be included on the website to meet a specific purpose. All these features make an interactive and simple UI.
Should perform various tests to ensure quality
Will you visit a website if it loads slowly? Obviously no. You will look for the alternative. That's why the page loading speed should be fast. Developers perform various quality tests. No website gets launch without testing. Developers fix several bugs and they ensure that all feature of website is properly working as expected. You should hire an e-commerce web development company which performs various quality tests to build a high-quality website.
Should help in marketing your business digitally
Getting an e-commerce website is not enough. You need to market your product to online consumers. Your business needs to be getting heard. Hire the company that could help you in the market your business digitally.
Should ensure secure online payment facility
Cyber-crime is a real threat. Hackers target E-commerce websites to steal credit cards, debit cards details illegally. Developers need to ensure that the e-commerce website has a secure payment option so that the users could safely transact to order products on the website.

Business demands accuracy in timing. A delay can cause the business to go in loss. Suppose you have a clothing business and you want to promote your business in the festive season to attract online customers. You hired e-commerce website developers for your e-commerce website. Developers said that they will launch the website at the time when you expect it to. But they were unable to do so and you got the e-commerce website after the festive season. What will happen? You will lose the opportunity to expand your business. You can see that On-time delivery matters. The service delays may cost you.
So, before hiring e-commerce website developers you need to ensure if they deliver their services on-time. The website development company will send you the documentation which will contain the project duration, project milestones details, etc. It's better to hire a development company that could assure you that they will update you throughout the development process and launch your e-commerce website on time.
So, now you would have got the important points that you need to consider before hiring the website developers. You will find plenty of e-commerce web development companies that will design and develop your website. But you should only hire a company which has the above qualities. You can also check their portfolio before you hire them.
Do you know about equity-based web development services? It might be of your interest if you have a startup.
Equity based development services
Equity-based development means the developers build an e-commerce website in exchange for equity. If you have a startup that has got funded by some investors, then you may find e-commerce website developers who will develop your website, but you need to offer some equity in your business.
Whether your business is small or large, you can go for e-commerce. Choosing to take your business online, you ensure that your products will reach millions other internet users. E-commerce is going big, that big we can't imagine. As online consumers are increasing, e-commerce is peaking high. We already know the e-commerce giants that worth more than a Billion dollar now. Walmart (USA), Alibaba (China), Amazon (USA), Flipkart (India) are some big examples that are selling to millions of people daily. They used the core concept of e-commerce to sell products to this large number.
You can also choose to go for e-commerce if you want to scale your business. Hire the developers that can make an efficient e-commerce website so that your customers feel easy to shop on your website. Your website should not be complex and should have all the qualities that make an e-commerce website ideal.
If you want a custom e-commerce website, you can choose e-commerce web design services that offer custom e-commerce design and development to you. The developers will develop your website as per your imagination and requirement. They will update you at each step and the designing and development process will continue with your approval.
Hope you liked this blog and got information related to e-commerce and e-commerce services. Embrace the benefits of internet technology and take your business online. You should hire the experienced e-commerce web development company for your business. The company that can assist you further if you need them.
We have over 11 years of experience in digital marketing, app development, e-commerce website designing and development. We have served 1000+ clients from 80+ countries during this period. Please contact us to get your e-commerce website developed.