Table of Content: Strategies to Get More Customers for your Plumber Business
#1. Overview
#2. Follow the 10 best ways to get plumber marketing customer
#3. The Bottom Line
#1. Overview
Scaling up the number of customers for a plumbing business is no longer a headache. Like other businesses, a good ">plumber marketing company also using online methodologies to improve their potential clients and boost up their sales.
However, the newcomers face difficulties in choosing the right tools and techniques and meeting the objective in no time. For them, plumber marketing is a daunting task and it is not everyone's cup of tea.
To some extent, we can consider this true. Because if you lack knowledge about digital marketing services and its techniques, it is hard to attain the optimum results. So, friends, if you are interested in the white label online marketing for your plumbing business, you must learn the strategies that help to build quality leads and ultimately get more customers.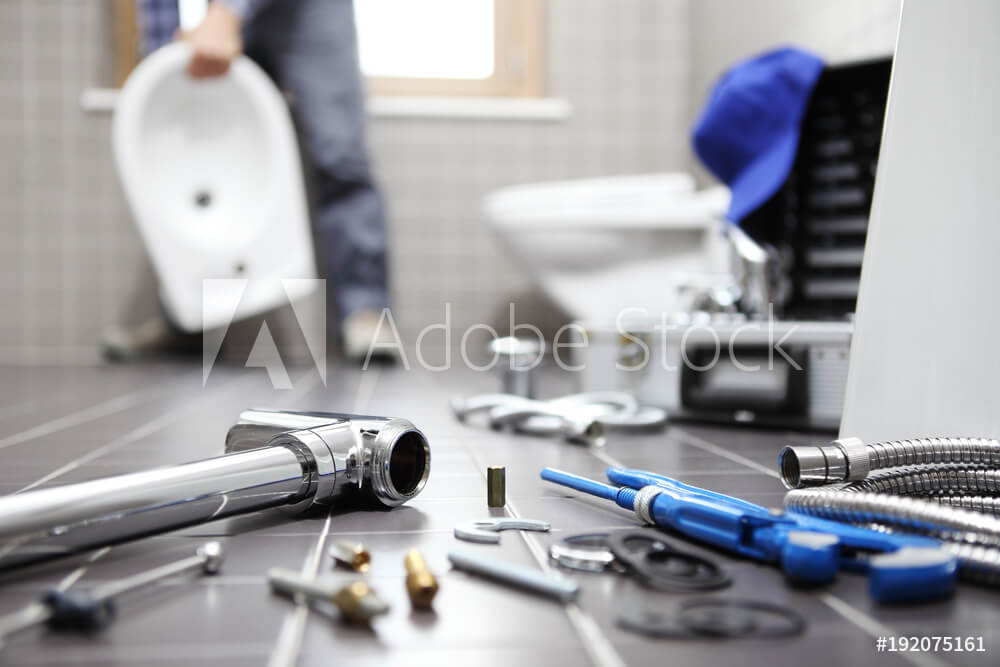 Here we go with the digital marketing tips and tricks for plumbers.
#10 best ways to get more customers for your plumbing business in 2021
1. Claim your listing on Google My Business
To make your plumbing business visible to the online audience, it is necessary to list your business on Google My Business. The business appears on the search engine result page only when the search engine like Google finds the business listed. And this is possible when you use Google My Business.
It is a free tool that promotes your plumbing business profile on the digital platform and makes it appear on Google Search and Google Maps. You just need to create a Google My Business account and connect with your potential customers. The moment you list your business with the proper name, location, contact details, and other necessary information, Google crawls your listing and make your plumber marketing company appear whenever a relevant search is made.
Have you submitted your business to the local directories? Local directories make it easier for businesses to appear more on local searches. If you are concerned about your local search results and want to gain more new local customers, paying attention to local directories is mandatory.
A few directories that can help to display your business to the local audience are Yellowpages, Homestars, Four Square, Yelp, and many more. You can use these directories to rank your business in Google and gain high traffic with a huge volume of conversions.
2. Start with creating a professional website
The next important thing that you must not miss out on while marketing your plumbing business online is your own website. Do you own a plumbing website? If not, your primary job is to build one that portrays your business on the digital platform.
Creating a professional website helps plumbing the business to build a brand presence. It increases brand credibility, allowing more visitors to step into the website and get converted into potential clients.
Well, when it comes to developing a plumber marketing website, several factors should be taken care of. These include the website design, content, metadata, website speed, title tags, brand logo, brand color, contact page, and many more. Your website should contain all the necessary information that can hold back your customers and bring new clients to your doorstep.
3. Use social media for better connections
Social media creates a separate space for attraction. Businesses are now using the marketing facilities featured by different social media platforms to make better connections and to leverage more new customers. They are introducing plumbing marketing ideas to improve their online business and establish a competitive edge in the market.
Be it is your Facebook, Instagram, Twitter, or LinkedIn, you can create exclusive social media posts, run events, launch campaigns, or use any other social media marketing technique to build customer engagement. Studies have proved that social media is more powerful and more effective in building customer engagement and brand visibility. If you are lacking in this, probably you haven't used the power of social media yet.
Create your business page on different networking platforms. Make sure you read out the business guidelines on each stage, as different platforms have different terms.
4. Don't miss out on plumbing SEO
Don't you think you are missing out on something very essential? Guys, it's plumber SEO. When you are thinking about plumber internet marketing, SEO Services is the boat that can sail your business to the brink of success.
SEO strategies are designed to improve the search engine rankings of the plumber website. It ensures your website gets visible on the top results whenever a relevant search is made based on your keywords.
Now, you just can't have SEO in any way you like. Some particular methods and techniques need to be followed so as to generate the optimum result. For example, you have to take care of the technical SEO, go for on-page and off-page optimization, check out the title tags and metadata, pay more attention to both high-performing and negative keywords, and many more.
The best thing is SEO can never be your worst investment. It may take a bit more time to bring the desired result, but it worth every penny you spend on it. Unlike other paid techniques, SEO improves organic search results by drawing organic traffic to the website. Hence, missing out on SEO is like missing out on plumbing success.
5. Promote using Google Local Service Ads
Most successful plumbing marketing companies choose running Google Local Service Ads as one of the best plumbing marketing ideas over the web. If you have enough budget and running out of time, you can definitely go for the local service ads on Google.
Every plumbing business needs to be promoted locally at first cum first service. If you are visible to the local audience, you will automatically get promoted to the global audience. Hence brand visibility on local search engine results is necessary. This is when you need Google Local Service Ads. To improve your local search results, run Google local service ads. This will bring your business to the top of the search results, making it easier for potential clients to connect with you.
6. Use social media Ads
Alike Pay Per Click Services, you can run social media ads on different social media networking platforms to promote your business online. Facebook ads, Instagram ads, Twitter ads, LinkedIn ads, etc. – all can be used to promote your plumbing services and make your business visible to the audience.
If you are running out of ideas, launching a social media ad campaign can be the best plumbing marketing idea that brings the best results. Social media ads should contain engaging ad content, a powerful CTA, a link to a landing page, and a detailed description of the ad. It should take no time for a viewer to make a purchase decision.
Expanding your business with social media ads is another amazing way out in comparison with the Google Adwords campaign. This does not just improve customer engagement on social media, drive more followers, and more new customers, and purposely influence the search engine ranking of the site.
7. Manage all your online reviews
Online reviews are one of the key aspects of the digital marketing of a brand. People nowadays browse customer reviews on different sites to learn more about the business and its services. For the plumbing marketing business, the same thing happens. Hence, managing and monitoring online reviews has become an essential part of a business running online.
Online reviews are the only way to establish an online reputation of a brand. It builds brand credibility and excites more potential customers to trust the brand for a relevant purchase. To ensure a high volume of customers at your doorstep, you can ask your happy customers to share their experience via feedback. Be it is your Google reviews or the Facebook reviews, managing every review generating site is necessary. You can even send a feedback mail to all your customers and gather feedback.
Customer reviews are not just helpful for potential clients. But even more effective for the business itself. Using this, you can get a clear view of your customers' behavior, get an insight into their demands, priorities, and interests, and shape your services accordingly. This helps in providing more customer-centric services, emphasizing more on customer strengths.
8. Create engaging content
Plumber marketing is incomplete without proper engaging content. Be it is your SEO, SMO, PPC ad, or email marketing, all you require is quality content rich with proper keywords and relevant information. Engaging content is enough in cultivating new customers for a brand. It can make your business and at the same time can break your business if used wrongly.

To drive in more new customers, what you can do is write creative blogs, articles maintaining proper keyword density. You can share social media posts with proper hashtags. You can continue your social media conversations, building brand reliability, and strong customer-business relationship on social media. PPTs, whitepapers, infographics, are other few writing types that help you to promote your business.
Above all, you can choose video content and image content to seek the attention of the viewers. Converting your textual content into visual format is really an interesting way to engage your viewers.
Content is needed where you go. Hence avoiding it and investing in another form of marketing is indeed a big mistake.
9. Join networking groups
Till now, you must have created your social media business pages. As we said before, Facebook, Instagram, Twitter, LinkedIn, all require a separate business page for plumbing business to grow online and attain online visibility.
But creating a business page on social media is not just enough when you are planning for huge conversions. For this, you need to build connections. And this is possible when you are joining different networking groups on the same platform and that belong to the same niche.

On Facebook or Instagram, look for the groups that offer the same plumbing service. Connecting with them, you can deliver your message to a wide group of individuals who are actually in need of a plumbing service provider. The referral network is the best way to keep you connected with different people of similar industries.
Apart from networking groups, you can even join local social media groups to build more followers and to advertise your services. Make sure you choose the right platform and get in touch with the target audience.
10. Grow with email marketing
Hey, it's not over yet. When you are bored with your regular SEO, social media marketing, content marketing, and have no budget for pay-per-click ads, you can easily refresh your marketing mode with email. Email marketing is an interesting way of generating leads building conversions.
Via email marketing, you can actually cultivate and nourish your quality leads and convince them to turn up as potential clients. This indeed gives a huge opportunity to expand your business.
Since email marketing is usually done on the list of contacts. Hence there is a high chance of targeting and retargeting your audience. To make this marketing technique successful, you can use promotional content to engage your audience. Talk about different offers, discounts, and campaigns to bring back your old customers for another purchase. You can even use this technique to gather feedback from all your customers.
Email marketing can be run using different tools like MailChimp. With these tools, you can use beautiful templates to send bulk emails to the contacts. Find the tool that is pro in email marketing and get more new customers to the doorstep.
The Bottom Line
Digital marketing for plumbers is thus the most cost-effective route to cultivate potential customers and generate huge sales. At the time, traditional marketing may backfire on you. But if you have digital marketing support, it will take no time to reframe your business position in the marketplace.
Guys, are you interested in making a worthwhile investment for your plumbing business? Finding the best digital marketing service provider and outsourcing your job will always be the right approach. We are one of the finest white label digital marketing service provider that provides one of the top-notch marketing services.