Table of Content
What Is a Brand Positioning Statement?
Why Do You Need a Brand Positioning Statement?
How to Make a Brand Positioning Statement?
Who Your Services or Products Are Specifically For?
What Sets You Apart from the Industry?
How Your Customers Will Benefit from What Your Brand Offers?
Why Your Customers Can Believe What You Promise?
Do You Need a Brand Positioning Statement?
Let's started!
With millions of brands out there, a strong brand positioning statement can help you achieve your goal of reaching your target buyers and convincing them that you can meet their specific needs better than the competition. Coming up with an effective brand positioning statement is among the quickest ways to show the brand's "heart" to your audience and create an impactful and lasting impression.
What Is a Brand Positioning Statement?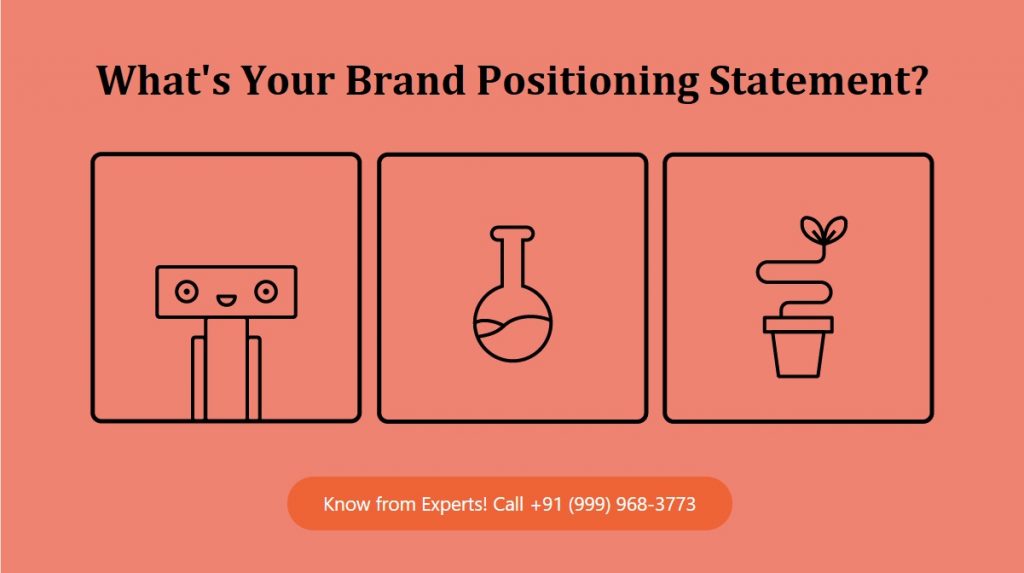 Simply put, it is a concise statement that sums up how your brand is unique from your competition. For a brand positioning statement to be truly effective, it must provide the following information:
● Who your digital marketing services or products are specifically for
● What sets you apart from the industry
● How your customers will benefit from what your brand offers
● Why your customers can believe what you promise
While these elements may also be present in a company's mission statement, you shouldn't confuse a brand positioning statement for a mission statement. The main difference is that a mission statement sums up your goal as a team and are mainly targeted towards your business' staff while a brand positioning statement focuses on establishing your brand identity and are for your customers or potential customers.
Why Do You Need a Brand Positioning Statement?
For you to be able to reach your goals as a brand, whether that's to improve conversion rate, expand your reach, or ultimately boost your sales, you first have to succeed in differentiating your brand from others in the 360-degree marketing industry. You need to be able to come up with a strong image that would appeal to your target audience and highlight the unique advantages of your brand. The idea is for your target customer to feel that there's a good reason for them to want to choose you and try your products or services.
You need a brand positioning statement because every business or product needs an identity. This identity is what your existing and potential customers will recall when they have a need for what you offer. For instance, if your brand positioning statement claims that your brand delivers sophisticated bags at a great price value, this will come to your customer's mind when they need a purse that looks elegant but won't break their budget.
How to Make a Brand Positioning Statement?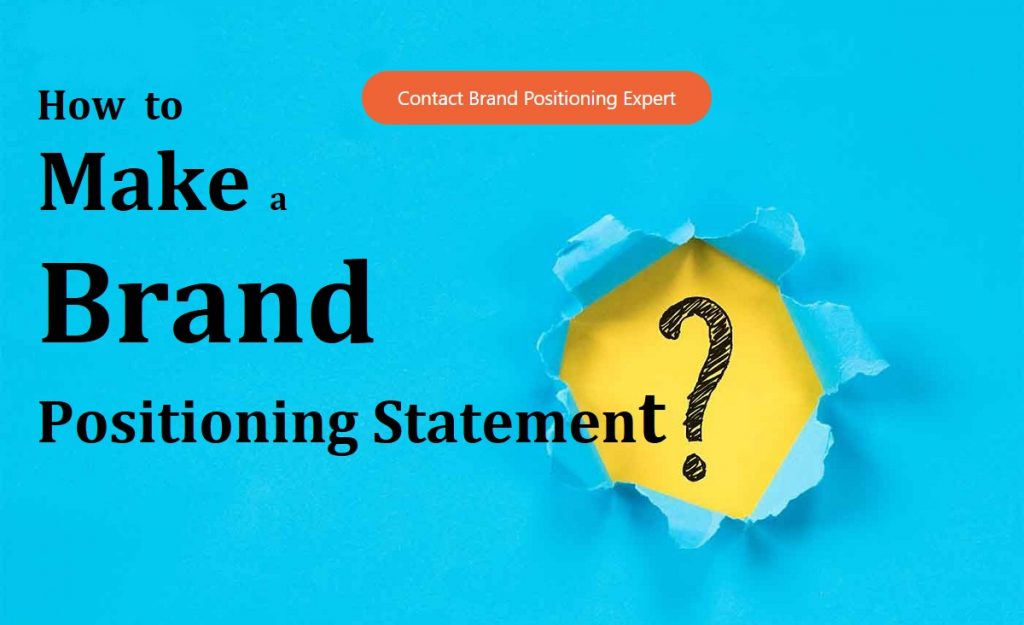 As mentioned above, your brand positioning statement should have all the four elements necessary to make it effective and successful. But before all that (it will all be discussed in a bit) you should first be aware of these guidelines:
1. Be Concise
As much as you want to put all the best things about your brand that you can think of, you have to narrow it down to no more than four sentences. Remember that you want to create a memorable statement. You won't be able to do that if your statement is too long.
2. Keep It Clear
You want your target audience to easily understand your brand positioning statement. You won't be able to achieve that if you use big words. Make sure that your statement is direct to the point and comprehensible.
3. Make Use of Your Unique Voice
Your brand personality should be reflected in your statement. You can achieve this by using your unique voice with a tone and style that is all your own.
4. Stick to Positives
There is no place for any negativity in your brand positioning statement. Instead of mentioning pain points and how you plan to address them, highlight the ways you add value and how the customers can benefit from them.
Now that you have a fair idea of how you should create a brand positioning statement, let's cover the elements that you should include.
Who Your Services or Products Are Specifically For?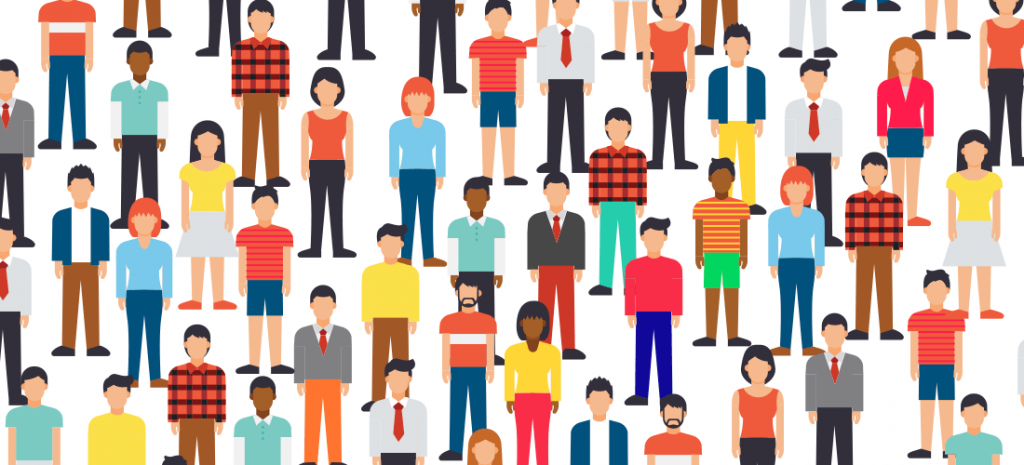 You can't direct your brand positioning statement to everyone because realistically, a brand would appeal to a specific group in an audience. Focus on who you honestly believe would want your products, not just on who you would want to be in your target market. When you can clearly identify that specific group who are most likely to want and need your products or white label services, you can better create a message directly addressing them.
What Sets You Apart from the Industry?
This is where you emphasize what makes you stand out and why your brand is the best choice out of the hundreds or thousands of competitors out there offering similar products. It's not always about the features of your products per se, but more about your values and your main promise to your customers. Establishing your unique value proposition right off the bat can work wonders for your brand.
How Your Customers Will Benefit from What Your Brand Offers?
Unless your products are 100% unique and the first of its kind, similar products from other brands most likely offer similar benefits, too, especially if you just base it on the features or what your products are made of. Highlight the area that you do better than your competitors and tap on the emotional aspect. Give your target audience a glimpse of how the brand can make them feel.
One of the best ways to come up with a statement reflecting this is by asking yourself "If I am the consumer, what do I get from this brand and how does it really make me feel?"You should also include a functional benefit that you believe is suitable for your target consumers but make sure to add only what you know you do better than other brands in the industry.
Why Your Customers Can Believe What You Promise?
For your statement to be convincing, you need to back your claims and promises with concrete support points. Whether they're clinical studies or surveys conducted, positive product claims, or feedback from actual users or endorsement from a person of authority in the field, you need to have a solid 'reason to believe' to make your statement more effective. For instance, you can say that "9 in 10 of the dieticians who have regularly eaten our sugar-free treats for a month agree that they curbed their sugar cravings effectively". With support points, any doubts the potential customers might have would be resolved.
Do You Need a Brand Positioning Statement?
Just think of your brand positioning statement as potentially the most impactful paragraph you can create for your marketing strategy. It may just be a piece of the puzzle, but still a very important one without which your branding would be incomplete.
If its ability to make an impact on your potential customers is not enough to convince you to come up with one, its purpose as a quick guide to your marketing strategy that your internal teams could refer to should be more than enough to prompt you to start working on one. Still, you are not able to get it you can hire digital marketing experts.
That's All! Thanks