With the evolution of white label online marketing, many new techniques have stepped into the digital world, promising to take the brand to next level. Among the plethora of modern online marketing tactics, content marketing vs digital marketing are the two hits.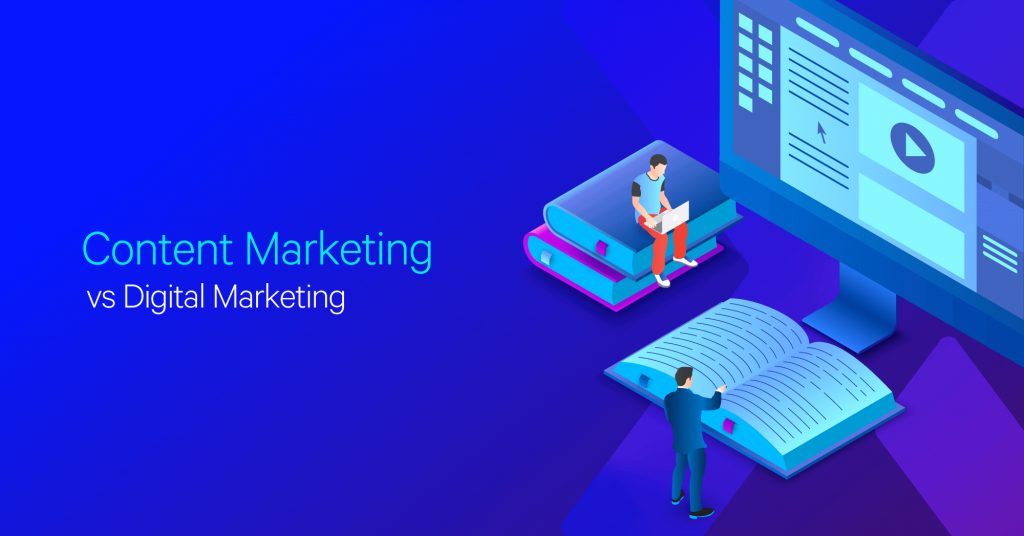 Content vs Digital Marketing – This is the most common buzz that businesses often encounter, especially when they plan to choose anyone between the two.
Is it really possible to make a choice considering digital marketing and content marketing as options?
Before we answer all your doubts, we would like to give limelight to the topic we covered up here –
Let's get started!
What Is Content Marketing?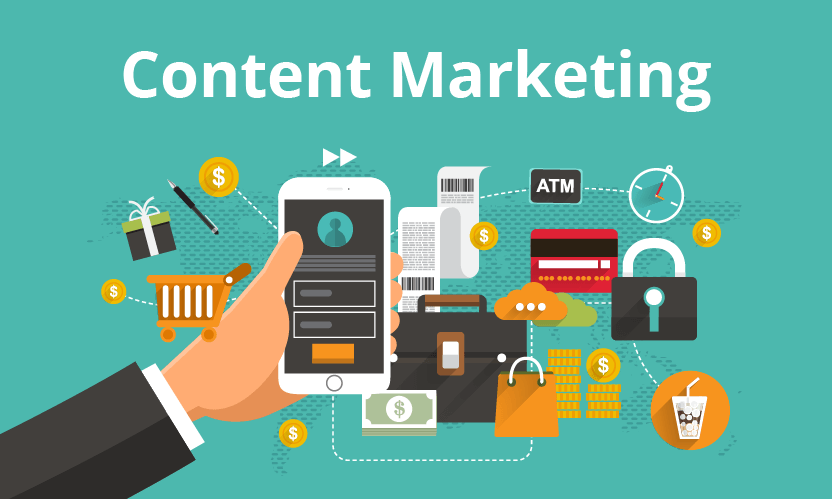 Content marketing is a marketing technique that stimulates the prospects towards the brand, generating interest in them about its products or services. In other words, it is a method of spreading brand awareness and building customer retention along with customer acquisition.
To run a successful content marketing campaign, what you need is just high-quality content that can excite the prospects and hold back the customers for a long time. The content should be effective enough to build trust and expose your brand to the right audience.
What Is Digital Marketing?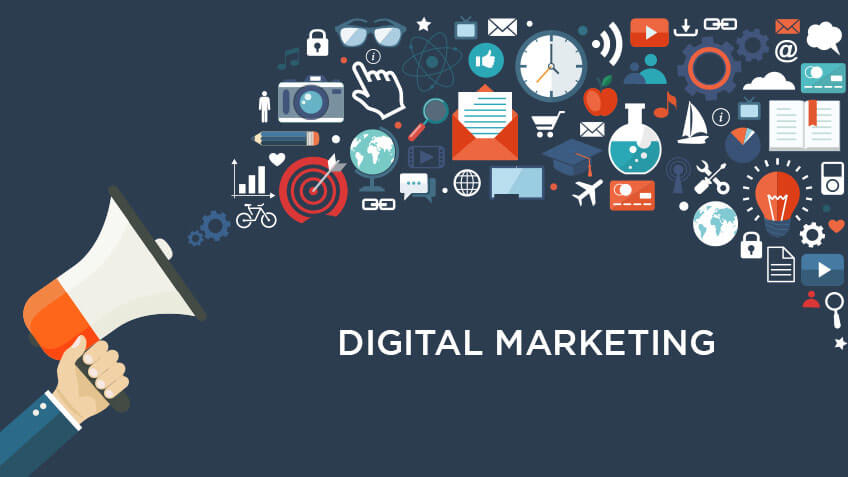 Digital marketing, on the other hand, is an extended marketing method that you can use for capturing leads, building conversions, finding new prospects, making brand promotions, and other marketing benefits.
A plethora of digital marketing techniques are used including SEO, SMO, PPC, etc. The role of digital marketing is helping businesses to meet different goals and making a brand visible to the relevant searches.
So, what are your thoughts? Is the chapter – content vs digital marketing get solved here? Or you still struggling with – which one is better?
We guess a simple definition can't solve your doubts. Rather it may have expanded your vision and generate interest to learn more.
Is it so?
Let us have an in-depth analysis of digital marketing vs content writing.
Content vs Digital Marketing – Types And Techniques
What Are The Different Types of Content Used In Content Marketing?
When it comes to content marketing, content in different variants is used for multiple business purposes. Around 31.8% of online companies are using content strategy to get 27.1% of hike their business growth. Although many are still learning the strategy and implementing different types of content to enhance their marketing benefits.
Content creation is the most significant factor in content marketing. As a consequence, there is no wrong in contemplating the debate as content creation vs digital marketing.
Let us talk about different sorts of content used in content marketing.
1. Blogging
Blogging is an essential requirement in content marketing. Creating great blogs based on search engine guidelines is effective for producing higher ranks on search results. You can mark this as a trust-building tool that not just educates the readers but even brings more visibility to the web page.
The purpose of a blog is not to sell products or services. It is all about sharing information that can educate the audience and generate interest in making a purchase. The blogs come with engaging titles, keyword-specific content, and other visual elements that can capture attention. Primarily we use in guest blogging sites along with the brand website.
2. Video Content
Videos are considered more engaging and powerful, in comparison to other forms of content. They have the potential to hold the visitors or prospects and let them enjoy the piece of content, improving the brand's customer retention rate.
Creating nice video content is quite challenging. It requires creativity and at the same time requires brand knowledge to develop an interesting, appealing, relevant, and unique content piece. Whether promotional or educational, any piece of content can be designed to form a strong video.
64% of online consumers make their relevant purchase after watching a brand video. As per the latest study in 2020, 82% of traffic is generated through videos, making it the most widely used marketing technique.   
3. Case Studies
Case studies are another most effective style of content used for capturing leads. The prospects who are interested in your services or products visit the website to find more about the brand before making a purchase. Case studies work really well for them.
Case studies speak about real-time stories about a business situation or a case related to a client. It tells about business success and provides information that satisfies the customers or prospective buyers. Such reports play a great role in influencing purchase decisions.
4. eBooks
Although ebooks are not widely used by businesses, service-providers use them quite frequently to share great information with the audience. They contain in-depth information related to a service or product that includes tips, hacks, processes, and even visual elements to make it eye-catching.
5. Whitepapers
Whitepapers are similar to ebooks or guides that contain long-form information. Such pieces of content are usually effective when a prospective buyer searches for the product or service. If you are using whitepapers in your content marketing campaign, you are actually one step forward in the content creation vs digital marketing campaign race.
6. Infographics
Another visual content that can seek the attention of the audience is infographics. These are image content containing interesting pictures, fun elements along some important statistics. They take hardly a second to complement other forms of content.
Anyone looking forward to sharing information in a versatile way can use this content type to gain more viewers and more brand engagement. Such a graphical representation of the content is usually shared on multiple online platforms to grab audience attention.
7. Website Content
In content writing vs digital marketing, website content is the most common thing that comes in both marketing strategies. Of course, it is considered as a content writing type, you can't ever forget this when you are paying attention to your digital marketing strategies. After all, all your digital marketing efforts go around your business website that contains eye-catching content.
A website is all about showcasing your brand, products, or services through distinct pieces of content and visual elements. The content used in a website is not just brand-specific but even customer-centric. It includes details about the brand, its purpose, vision, mission, services, products, and even articles related to the brand itself. No online business forgets to add proper website content and retain the visitors online.
What Are The Various Digital Marketing Techniques Used By An Online Business?
To end up the game – content writing vs digital marketing, it is important that you also note down different digital marketing techniques popularly used in online business.
1. SEO
Search engine optimization or SEO is a technique to make the website or web page appear to the top search results. A search engine like Google crawls the entire website and ranks the site accordingly. However, the entire process is based on the search engine SEO algorithm, for which one needs to maintain a proper keyword density and other SEO factors.
SEO factors include optimizing the meta titles and descriptions, header tags, images, improving internal linking and backlinks, and perform keyword-specific blogging. The entire website is optimized as per the chosen keywords. SEO, unlike other rank-driven strategies, is a long-lasting technique of driving potential customers and enhance the website ranking.
2. SEM
Search engine marketing or SEM is different from SEO. However, many make mistakes by considering both are the same. SEM is a digital marketing technique often used to promote brand products and services and make the business stand out in the crowd.
Search engine marketing depends on the paid advertisements that are displayed on search engine result pages. Many often advertisers use this advertising technique to make the brand ad visible on the search results. They bid on the keywords so as to secure a good position on the search engine result page whenever a relevant search query is made.
3. PPC
Pay-per-click advertising or PPC advertising model is a marketing method where advertisers need to pay the users for every click they make on the ad. PPC is noted for generating more clicks, high impressions, high engagement, and fast rankings.
Both PPC and SEM are advertising methods, but the former can draw in more traffic than the latter. Hence, it is often chosen over other advertising methods.
4. SMM
Social media marketing or SMM is a marketing concept that is performed only on different social media platforms including Facebook, Instagram, YouTube, Twitter, LinkedIn, etc. With the enhanced growth in social media activity, marketers are now preferring this platform to promote their brands and spread brand awareness.
From throwing newsletters, events to sharing brand-related images and running ads, social media platforms can be used to market any kind of brand-related content. You can choose any channel and run any campaign depending on your business goals.
5. Email Marketing
Email marketing is a masterpiece for online marketers. They use this technique to contact the customers directly through emails. By using beautiful templates, the marketers try to keep in contact with the prospects, generate quality leads, nourish them, and even turn them into potential clients.
6. Inbound Marketing
Inbound marketing is about everything we have discussed above. It is a combined game in content marketing and digital marketing. It uses different custom methodologies to grow the business, build a strong relationship with customers, find new prospects and customers.
Starting from content marketing to SEO and social media, inbound marketing utilizes every form of marketing to create brand awareness and attract potential clients.
The content used in inbound marketing is usually educational, entertaining, and welcoming which triggers interest in the prospects. They don't make the prospects feel that they are selling something promotional. Instead, they perform influencing marketing tips to boost a customer's purchase decision.
Digital Marketing Vs Content Marketing: Stats And Facts
A few stats and facts that you must not overlook when you are talking about digital marketing vs content writing –
According to the latest survey by SEMrush, 91% of businesses nowadays use content marketing. Dividing them into multiple segments – 71% of B2C marketers are happily accepting content marketing strategy in their businesses. 86% of B2B marketers have experienced a good spread in their brand awareness through content marketing.
Coming to digital marketing. After the pandemic outbreak last year 2020, the digital marketplace has experienced a great hike in a few months. 83% of businesses are now agreeing to this point that digital marketing strategies are more effective than the traditional form of marketing.
In short, it can be contemplated that digital marketing is a prime need for every business, and content marketing adds a complement to this overall marketing technique.
Note: It is pretty tough to determine the more powerful marketing concept and come to a conclusion with content creation vs digital marketing.
Comparison Between Content vs Digital Marketing Strategies
Before setting up any marketing campaign, what you need the most is a brand-specific strategy that can help your business in meeting specific goals. Only a successful marketing strategy can help growing traffic and boosting conversions, resulting in long-lasting business outcomes.
It looks like you are already in the mid of the content writing vs digital marketing debate. To conclude which one is better, it is essential to check out the strategies that are required for individual marketing concepts.
Top Strategies Of Content Marketing –
Segment your audience as per your goals.
Have competitive research on content topics and trends.
Choose a proper content type that you are going to work on.
Run A/B tests or split tests, if possible.
Maintain quality of the content.
Create a proper content calendar to make it easier for posting content.
Create multiple varieties of content with unique and distinct approaches.
Distribute all your quality content across several online channels including search engines and social media.
Measure the content marketing campaign results and know the performance level.
Friends, the latest content marketing survey conducted by the Content Marketing Institute (CMI) has stated that 63% of online businesses are still devoid of a documented content marketing strategy. Despite knowing the benefits of content marketing, the brands act lazy to develop a proper strategy and embrace it for the business purpose. That's the most embarrassing fact of the content marketing concept, which in turn lowers the score in the content vs digital marketing debate.
Digital Marketing Strategies –
Create your buyer personas to showcase your presence online.
Set your budget as per your desire.
Know your target audience along with your business goals.
Start blogging with SEO.
Be a vlogger on YouTube.
Pay attention to your social media network.
Podcasting is the new trend.
Nourish your leads with email marketing.
Make conversions through paid advertising.
Leverage forums and other community boards.
Finally, measure your campaign performance.
Every business irrespective of its size is now using a proper digital marketing strategy. A few stats and facts that have compelled the brands to put more emphasis on this concept are as follows. You must explore them when you are concerned about content writing vs digital marketing. Here we go.
52% of traffic is generated through mobile sources.
30% of online users prefer engaging with a brand on a social media platform every month.
71% of consumers with a good social media service experience from a brand are more likely to recommend others about the brand.
On Facebook, videos have the power to generate a 6.15% engagement rate compared to the regular posts made on the same platform.
Comparing the strategies of both content marketing and digital marketing, it can be concluded that the former is simpler than the latter. In terms of building strategies, digital marketing is always a tiring and patience-seeking method. This provides another win-win situation to the content marketing supporters in content creation vs digital marketing.   
Digital Marketing vs Content Writing – Pros And Cons
However, the debate on content vs digital marketing is still unsolved. Guys, by highlighting the benefits and drawbacks of both marketing techniques, we can make this easier for you.
Let us start with the cons of content marketing followed by its pros.
Drawbacks Of Content Marketing
1. It is time-consuming
Content marketing requires a good length of time to deliver effective results. It may take days or even months to bring the desired outcome. However, this depends upon the quality of the content used for marketing purposes.
2. Requires a lot of creativity
Content marketing is surely a good investment but it is definitely not everyone's cup of tea. Only the content expert with sufficient creative skills in content writing can deliver high-quality content with proper SEO features infused in it.
3. Complicated task
Content marketing seems to be an easy job, but if you are new to this marketing concept you will find this quite complicating. Especially, when you are talking about content management, using proper elements and techniques is much more demanding.
Benefits of Content Marketing
1. Can build brand awareness
In content creation vs digital marketing, the former will win the game if you measure this for spreading brand awareness. Content marketing utilizes different styles of quality content to bring the brand in front of the right audience and make it stand out. This ensures building brand awareness and brand credibility, stimulating many prospects to make a purchase decision based on it.
2. Good to attract the readers
Content marketing leads the business to grow more sales. The quality content that includes image content, video content, infographics, newsletters, blogs, articles, etc. adds value to the brand, seeking the attention of the audience, especially the readers around the brand. If you are looking for a marketing technique that can attract readers, content marketing is the best option to serve.
3. Gain high traffic
Quality content takes no time to gain high traffic from multiple sources. Be it your social media channels, forum sites, third-party websites, or search engine pages, adding valuable content can bring a high volume of traffic to your website. Are you worried about the recent fall in your traffic volume? Investing in content marketing can be the best decision. Concerning this field, the score for content turns out to be 1 in the content vs digital marketing debate.
4. It is cost-effective
Guess what, content marketing is a cost-effective solution for a business. Studies have shown that it costs 62% less than other marketing techniques and eventually can generate 3 times higher sales volume and leads. 74% of brands are using content marketing strategy only to enjoy this great result.
Drawbacks of Digital Marketing
1. Require proper skillsets
Running a digital marketing campaign is not an amateur task. If you are just a novice and expecting great results in a short time, you are actually making assumptions in the air. Proper skillsets with experienced and well-trained hands can only carry out digital marketing with a high success ratio.
2. Definitely require patience
Like content marketing, digital marketing also takes time to show-off its results. From optimizing SEO and SMO campaigns to advertising and promoting brands, it consumes a lot of time to scale up the business ROI. Hence, patience is the most significant thing here.
3. Security and privacy issues
On the ground of security and privacy issues, the digital marketing concept always falls back in the content vs digital marketing race. Loads of legal considerations and security policies are there that you need to keep in mind while performing a digital marketing campaign. In order to protect the digital data of a business, it is likely to comply with the terms and conditions.
Benefits Of Digital Marketing
1. Increase business outreach
Digital marketing is a result-oriented marketing concept that can increase business outreach with a few successful steps. A little investment and you can find new prospects and quality leads globally. Building outreach is the intention of every marketer and digital marketing is the only marketing technique that provides result provider solutions to the aspirants.
2. Easy to measure
If you can't measure your campaign, you can't learn whether it is deriving positive results or negative bites. Digital marketing, unlike your traditional form of marketing, can be easily measured and monitored to establish a detailed performance report of the campaign. This gives you the chance to optimize your process easier with a few online metric tools.
3. Budget flexibility
Nothing can be more amazing than the perk that causes flexibility to your budget. It doesn't matter whether you are having a limited budget or can spend any amount for your digital campaign, digital marketing gives an advantage to both small and large-scale marketers. You can easily craft your strategy based on your budget and enjoy targeting the right audience within a specified cost.
4. Enhance conversion rates
In terms of building conversion rates, digital marketing always shows fascinating results in digital marketing vs content writing games. It uses various tips and tactics like SEO, SMO, PPC, email marketing, etc. to convert the viewers or prospects to local customers. Unlike the traditional forms of marketing, digital marketing strategies take less time to encourage the prospects and excite them to make a purchasing decision immediately.
Content vs Digital Marketing – Wrap up!
Content marketing or better to say, content writing vs digital marketing thus have multiple things to consider. Starting from the types of content to the types of digital marketing techniques, different tools and strategies, all give a hint to leverage from combining both the marketing techniques. There is actually no meaning in using any one of them in the business.
In fact, if you choose content marketing, you require a few digital marketing methods to market your content online and generate positive results. So, guys, in digital marketing vs content writing, both of them together have the potential to win the game in their own ways. The bitter truth is, they make a severe loss when they are used separately.
So, keep patience, belief in practice, update the new strategies, and run a combined campaign to generate enticing, engaging results.
That's all!