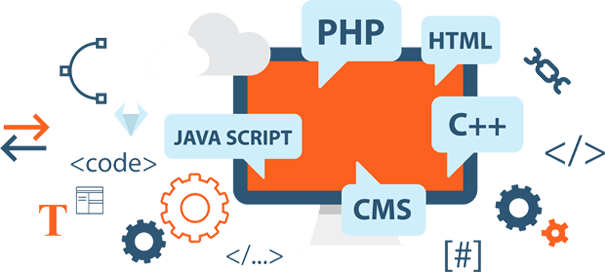 Why You Need A Custom Web Design Company in India?
No matter what kind of business you own, having and maintaining a good online presence is extremely crucial. Talking about those generic websites, they might be an inexpensive solution for you. However, the matter of the fact is, it could cost you more in the long run. It is always best to offer your customers something unique when it comes to user-experience.
By simply presenting your potential customers with the same, common sites they are used to seeing, you may not able to garner their attention. Designing a custom website can be a have-it-all solution that helps you establish your brand, while at the same time maintaining its exclusiveness among others.
Benefits to Your Business
By having a custom website, you can give your customers a unique experience that induces them to do business with you.
It improves the quality of your customer service, allowing you to gain the trust of your customers and attract new
You can add personalized features on your website that you think can help to engage the visitors with your website content and further lead to turn them into your paying customers.
Why Ethane Technologies?
Ethane Technologies has always been highly adept when it comes to designing a custom website for its clients. Our skilful team of developers can develop an outstanding website on various platforms, including WordPress, Magento, and PHP. We work with our clients to ensure that they are 100% satisfied with what we deliver to them.
Below mentioned is the way we work to deliver an effective website to our clients.
Understanding your goals – In order to make a flawless website that offers your customers a unique experience and drive their attention towards your products and/or services, we will first discuss your specific requirements. We try to understand our client's goals to build a website that actually generates sales.
The design process – Our developers will design and show you a visual of how your website will look like after getting developed. At this point, we allow our clients to give their feedback on any changes they may want. Our team will work with you and address all your issues to ensure we provide you with an end result that you absolutely
Building the site- We will understand your wants and needs, and then squeeze them together to build a fully functional website- just like you expected. We will add engaging content on your website if needed. Also, we can add photos and visuals or copy over existed content.
Project completion – Once your website has been developed with relevant photos, visuals, and content, your website will go through our final testing phase. There, your website will get approved by the testing experts and will get "live". Congrats! now your customers would be able to find you online.
Looking for a custom web design company in India? Get in touch with us today!
OUR WEBSITE DESIGNING SERVICES INCLUDES
Building the structure of the website

Creation of an appealing web page

Designing the layout
Awards &

Recognitions






Client

testimonial

"It is our pleasure to recommend services of Ethane Web Technologies. They have done a fantastic job of optimizing our site."

Hanan Nagi,
http://hni.ae
"Hello, My name is Robert Bloecker, and I am vice president of Rapid Color Printing in Las Vegas, Nevada. I would like to take this time to personally recommend Ranking By SEO India."

Robert Bloecker,
http://rapidcolor.com
"A great firm, great people who can give you a real professional high. Would love to assign new projects to Lalit for the good that he can do to your business."

Kristina Breffitt,
http://prwedding.com
Major

clients






Faq
Should I go for custom web design or an attractive template?
Templates can be a good solution if you have to launch a website within a few days, or you have a limited budget.  Else, we would recommend you to go for custom web design to have a more search engine friendly website.
Can I review my website while it is being designed?
Absolutely! In fact, we love to get the views of our clients on our work. It helps us to deliver the best result to them. You will be given a username and password, allowing you to easily monitor the progress of your site.
What would be the right way of supplying the content for my website?
You are suggested to provide content and photos in electronic form. If you cannot, then we will help to get the required information for using on the website. We will also guide you for uploading the information via FTP or email.
Will you design a search engine friendly website for me?
Yes! Each and every website we work on is developed keeping in mind search engines. We design a custom website that conform to search engine guidelines. To gain maximum visibility on the search engine, you can opt for our SEO services.
Is it important to have database for my website?
It completely depends on the amount of information being displayed on your site. If you sell a large number of products or services, then having a database can be beneficial for you.