As a business owner who runs a website you already knew about the importance of digital marketing. Ranking at the top of search engines is of optimal importance for your website to gain substantial traffic. However, simply relying on digital marketing isn't the best option in the competitive online economy.
By now all the expert companies and conglomerates are ruling the online digital market by controlling both the SERP and social media.
Statistics claim that there are more than 3.2 billion social media users worldwide and more than 60% of them are Facebook users.
Facebook enjoys more than 2.32 billion user activity monthly. Thus, today Facebook is the leading powerhouse when it comes to interaction as well as social media marketing.
It was the first to introduce ads and has revolutionized the way marketers are promoting their services and brand.
So, if you're still contemplating whether to go for Facebook marketing 2019, here are some more reasons why your enterprise needs to embrace it.
Read on
Facebook has more than one billion visitors each day; that means you can manipulate your ads and reach a plethora of audiences. Additionally, this will give your brand better exposure.
Facebook may be old but it is expanding each day. This means every day new algorithms are added, new users are introduced, new communities are set up; as a result, you can incorporate the latest Facebook marketing tips for improved social media marketing.
The vast Facebook community further has large demographics, which can help you pinpoint any audience you wish to target.
Facebook is also affordable and comes with targeted ads that will help your brand get suitable exposure fast.
For more insight on why to opt for Facebook marketing click at metserve
Moving on, now that the importance of Facebook marketing is established, it is time to understand what will trend in Facebook marketing in 2019!
Both videos and images should be made an integral part of Facebook strategy 2019! Images are quite crucial for smaller Facebook pages and make up 54 % of the content for pages with 10k followers. However, suppose a website has around 10 million followers then images and videos add up 25 and 22% of the content.
Compare to these, only bigger pages harbour 53% of link content. These videos and images add weightage to content and make it more attractive and useful for users who are more likely to share and like these.
With Facebook now owing Instagram, it is not surprising that it is using ephemeral content and ads on its platform. Users can now directly share their content via Instagram stories to Facebook. As a result, the ads which are mane human and interactive are showcased via stories that bring in more traffic.
The popular swipe up button combined with influencer marketing brings enterprises more revenue than ever.
Incoming Augmented Reality Ads
One of the most interesting things to witness in Facebook marketing 2019 is augmented reality ads. These augmented reality apps will allow users to connect with users outside of Facebook. This means it'll shape up a regular add on the feed with a call to action tone like "tap of this".
Once any user taps on this the augmented reality feature will allow a user to try on or experience using a product or service virtually.
This is quite interactive and will help your website or add become more eye-catching to your social media audience. To know more about this click here – business2community
Another thing to add to your Facebook strategy 2019 is page recommendations. Recently Facebook has substituted page reviews with a recommendation that allows customers to provide a unique reference to businesses.
Before, the reviews would only provide basic information on the company. But, by adding a recommendation, a brand owner can get suggestions, which would assist him/her to develop their brand as per their audience's requirements.
Consumers like a preview of a film or product before they can invest in it. Keeping this sentiment in mind, Facebook has introduced "Playable" gaming ads. These ads allow a user to sample the product before buying it, for example, Netflix.
These ads will be featured in news feeds and stories to reach the notice of a vast number of audiences. Furthermore, these ads allow the option of retention optimization, which allows a user to come back to the ad after playing it.
For more information on playable ads visit this adweek
Moving on, now that you're aware of what is working in Facebook marketing this year, time to address the most useful Facebook marketing tips.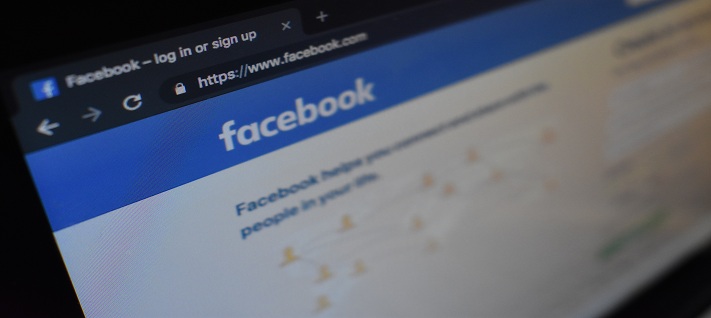 Workable Facebook Marketing Guidelines 2019
Promote Via Business Page
When you're considering to market your brand over Facebook you cannot do so from any personal profile. You need to own a working business page and ensure that it falls under the correct classification.
Company, institution, organization
Entertainment
Product or Brand
Band, Artist, Public figure
Community or Cause
Thus, depending on your niche make sure to select the correct category or you will end up not using the best of your resources at hand.
A call to action tone is fundamental if you wish customers to invest in your product or service. Now, just implementing one CTA in your business page is showing your customers that you're laid back about your business. However, an overflow of CTA would indicate that your brand is desperate.
So, the trick is to organically integrate enough CTA in your business page without over or under-doing it.
For more detailed knowledge go visit this website at blog.hubspot
Image and Video Optimization
Optimizing images and videos are customary if you wish your Facebook business page to have organic followers. So, use high-quality images and videos and optimize them correctly to deliver good content. Your cover and profile picture must also be invigorating, poignant and attention-grabbing.
Keep Updating Balanced Content
So, you've set up a business page and now you need more followers in it? Well, then it is imperative that you feed your page with authentic content as part of your Facebook strategy 2019. Now to do this it is best to experiment a little. Try posting different content with new formats and see, which works effectively for your audience.
You can use the old 70-20-10 habit to test the waters:
Go for creating self-promotional content, but only 10% of it.
20% of the time post relevant content that is required by the audience.
Publish 70% of factual information most of the time.
Once you imbibe these rules, you can smartly mix up content without boring the audience. This will increase the chances of audiences sharing or liking your content.
Encourage Interactive Discussion
Facebook is a platform where diverse people conjoin to interact, communicate, share ideas, and express their views. Now, as people are more likely to respond to common interests, an ad with more likes and shares will stand out inexplicably.
So, when you post something to try to request your audience to share and tag their friends and acquaintances. Also, opt for starting interactive polls, questionnaires and discussion forums that can give your audience a platform to effectively interact.
Host Audience Generated Content
One of the many perks of Facebook marketing 2019 is that it allows the leverage or use of user-generated content. All the time it cannot be possible to generate content, which would suit the needs of the audience. But, at some point, you might come across a post made by a user that would fit your company image perfectly.
In such cases, you can select the content to share it and show your audience that you appreciate their contribution to your brand.
This will help build consumer trust, and gain you, new followers, if you share this content in a community page.
Facebook Page Insights to the Rescue
Just posting content isn't enough for marketing your brand over Facebook. The real deal is finding out whether the content posted is generating positive results or not. To do this, one needs to measure metrics.
Thankfully, Facebook offers Facebook Page Insights an internal analytic tool, which offers ever detail on these succeeding:
Engagements
Shares
Post Reaches
Number of likes and dislikes
The best way to ensure that your Facebook marketing campaign works effectively is by overseeing how your competition is doing. Find out your competition's most popular posts, go through their styles, check their popularity and trends to incorporate a marketing strategy that can overshadow them.
By finding these relevant data you can make your Facebook marketing game strong.
On this note, now that you're aware of what's new in Facebook marketing as well as the Facebook marketing tips frame the right strategy and target audiences more effectively this 2019. Thank you!