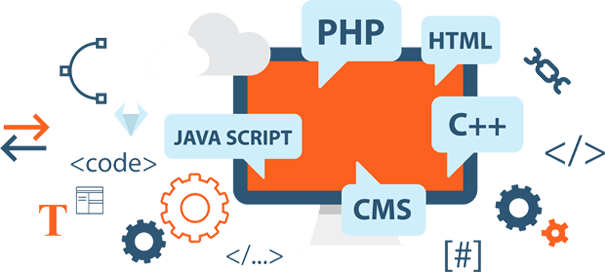 Why You Need A Graphic Design Company in India?
Graphic design of your website serves more than simply enhancing its appearance. An effective graphic design can boost up the marketing of your company and convey messages in an effective way through visual communication.
This facilitates communication that allows you to inform, educate and persuade your audience in a better way. Apart from this, a well-developed graphic design helps maintain professionalism and consistency of your website and enhance identity and brand recognition of your company.
A pro graphic design company can add interactive, compelling, innovative and appealing graphic designs to your website to make it look even better in front of the browsers.
Benefits to Your Business
Graphic design has an ability to attract customers more and earlier than any content or text. It is considered to be the best way of communication.
Graphic designing brings a lot of opportunities to your business. By using it for your website, you can increase the appeal of the content you want to show, and can attract your potential customers towards your products or services.
A good graphic design helps promote your company, product or services. It can create goodwill for your company.
It will allow you to express your product or service beyond imagination and convey your customers, both existing and potential ones through graphics.
Why Ethane Technologies?
We have been designing graphic visuals for a decade now. Through our long journey, we have learned a lot about keeping our clients satisfied and happy with what we deliver to them; and made our way ahead to become a leading graphic design company in India. We know how important and tough it is to maintain the simplicity and appeal of any design, and we live up to the challenges every time.
Our expert designers develop design ideas in line with the audience that our clients intend to target. Choosing us as your design partner means working with the best designing team backed by proficient web developers, writers, graphic designers, and internet marketers. You imagine, and we create.
Our Exceptional Graphic Design Service Includes-
Focusing on the clients' image and then designing graphic visuals that expand their reach to the target audience
Designing for office stationery as well as literature, including catalogues, logos, brochures, and visiting cards
Excellent customer support to assist our esteemed clients as soon as they come up with their queries regarding our services
Designing graphics for banners, posters, and standees is also included in our service
Customized service packages to suit the specific needs and budgets of our clients
Want to work with veteran graphic designers of the industry? Contact us today.
OUR GRAPHIC DESIGNING SERVICES INCLUDES
Building the structure of the Vector

Creation of an appealing Look

Designing the layout
Awards &

Recognitions






Client

testimonial

"It is our pleasure to recommend services of Ethane Web Technologies. They have done a fantastic job of optimizing our site."

Hanan Nagi,
http://hni.ae
"Hello, My name is Robert Bloecker, and I am vice president of Rapid Color Printing in Las Vegas, Nevada. I would like to take this time to personally recommend Ranking By SEO India."

Robert Bloecker,
http://rapidcolor.com
"A great firm, great people who can give you a real professional high. Would love to assign new projects to Lalit for the good that he can do to your business."

Kristina Breffitt,
http://prwedding.com
Major

clients






Faq
What does your designing process include?
We first discuss the project with our clients to know what they want. After knowing their requirements, we research ideas, and then we forward the design visuals to them for their feedback. If they want alterations, we do; until we receive their final approval.
What would be my involvement in the design process?
We talk to our clients from the start. We allow them to give reference(s) of the design they like. A client can advise us regarding the colour combinations, ideas and content. A client gets to equally participate in our designing process, only if he/she wishes to.
I live in another country, can I still do business with you?
Of Course. Most of our clients are across the world, based out of US, UK, Australia, Middle East and Asia. So, you do not need to worry about the distance factor. As long as you are using internet and available on email, we can work together.
I have a small company, can I afford your services?
Many of our clients are startups and small companies. We are completely flexible and are capable of working within any budget. We take our projects as challenge and surprize our clients with the result we offer to them. Money is important but it doesn't guide creativity.
How do you charge for your service-per hour or per project?
Both. Typically, we charge on per project basis, but we are A-okay with per-hour basis too, if the project is less complex. The amount we charge depends on the complexity of a project. We will let you know the best package depending on your needs.