TOC: Hacks to Increase eCommerce Conversions Rate
1: Relatable Content
2: Update and Update
3: Create a Sales Countdown Time
4: Use Images
5: Social Proof
6: Optimize your eCommerce Business for Mobile Phones
7: Use Your Life Chat Plug-in
8: Offer Checkout Options for Visitors
When you wake up in the morning, you wake up to several kinds of opportunities. Since online interaction spread across the World like a fire gone wild on Saturday morning, things have not been the same for eCommerce.
Presently, without an online presence, it's almost impossible to draw attention to what you're selling.
Anyone who goes with the flow of business trends must have noticed the buzz around "growth hacking" in recent years. This term is quite straightforward because it mostly entails strategies geared towards growth. In its entirety, the concept is how eCommerce thrives- gaining new clients and users for your business growth.
When it comes down to sales and eCommerce, you want to do more than sell. You want to gain new customers and maintain a reasonable conversion rate. It's just a game of numbers, and the odds remain in favor of whoever has higher numbers.
Mostly, eCommerce strategies lean towards increasing website visitors (which is a welcome idea by the way). However, SEO, social media marketing, ppc marketing, reputation marketing, and video ads work on driving more traffic to your website. When indeed, conversion focuses on turning visitors into clients or customers.
No matter the matter, conversion optimization remains to be explored to achieve the goals of the business. Many online businesses do not work on user psychology, which tends to reflect the percentage of their conversion rate.
Yes, there are many online outlets worldwide, and customers move from one to another to get the best option. If conversion stays lower than it should, sustaining the business becomes a real challenge. Usually, when facing the challenge of low conversion, you only need a few adjustments instead of a total do-over. The fact remains that website optimization will always be a work in progress.
Without saying, let's check out some website hacks that could completely turn your conversion rates around.
1. Relatable Content
This is all about user psychology. We have established the fact that website owners do not harness this strategy as much as they should. Websites filled with only buzzwords, revised stuff can hardly have a decent conversion rate. If it used to work, it doesn't anymore.
As consumers ourselves, we have a natural affinity for websites with content- quality and creative content. People are drawn to the content they can relate to on a personal level. For this reason, a comprehensive content strategy should be the focus and mission of every eCommerce business owner. A recent report shows that companies who made content marketing a priority had conversion rates five times more than those who did not.
The several processes involved in content creation for businesses could indeed be tasking, but your efforts produce results in the long run. The most fundamental aspect of the strategy is the provision of value to the reader. Furthermore, showing testimonies and previous customer experiences propagates your credibility and helps potential clients yield their trust.
2. Update and Update
According to Microsoft research, the average human has an attention span of about 8 seconds. With this deduction, it is clear that having anyone's attention after those few seconds is a golden opportunity. Bearing this in mind, your website should have a smooth run all through. When a visitor goes to the website and glitches slow down their access, they will move to the next person without hard feelings.
Again, if you are an eCommerce business owner, it's sure you sell a product or service, so you need every idea in your arsenal to stay relevant. A fast website is accessible, and accessibility is a value that has the potential to convert visitors.
Many known factors could be contributing to your website's slowness. Perhaps, you have heavy attachments or some unnecessary tools. Chances are, they are issues you could fix within the hour. Adversely, if the slow loading time is a problem with your host, you don't have the time to fight your host provider. If we're honest, there are several providers out there, so you have many options. Just be sure that you're ready for the change and consider it only if you cannot fix your present provider's error as fast your business requires.
3. Create a Sales Countdown Time
Price slash or sales is an effective method of creating urgency amongst users. The ideal time to launch a price slash on products is a holiday, special event, or business anniversary. When you offer flash sales of certain products, word gets around. A friend tells a friend. However, some people never take a step until they see that the duration of the product's availability is limited. So, when you add timers to sales, you convert visitors without directly doing it. After all, you're offering a price cut, and they want to know when you'd do it again.
Use countdowns like;
Limited time
Size limit
Stock limit
Free shipping
While this strategy works fine, it is important not to go over the top. You need not seem manipulative, so you could consider using only a few per time. It's best to creatively do it so that you're offering the best to potential converts.
4. Use Images

Images and the human mind have a connection that sellers often take lightly. The human mind stores information using several media, including pictorial depictions. When you adequately link up images with the website by matching them with appropriate content, it gives your content a focus. An important reason for making a purchase is from an image people have created of their minds. So, when you add images, they have a physical representation. With these alone, visitors are likely to be converted.
Ensure that in addition to those images, you lay out the appropriate features alongside the benefits of the said product. With one sentence or two, you're reaching out to potentials, one image per time.
5. Social Proof
Dishing out the social proof in eCommerce is the foremost step to getting people to trust your brand. When people see reviews from real-life people and users on your page or social media platforms, it taps into their psychology. With experiences of previous users and no buttered-up descriptions, people naturally take the cue. You could use;
Text or video testimonials from customers
Statistics of who bought the product previously
Reviews and ratings
6. Optimize your eCommerce Business for Mobile Phones
About 5.13 billion people in the world own a mobile phone. So, if your website is not optimized for mobile apps, there could be a challenge. Every day, people spend more time on their mobile phones than they do with laptops. It is obvious then that more purchases are made via mobile apps than they are on desktop devices. The approach for this is quite simple. Structure your website so that when used with mobile phones or laptops, the users get easy access. Accessibility is key to converting people.
7. Use Your Life Chat Plug-in
Plug-ins are built to make surfing easier on website owners and users. The particular one we're talking about here is the live chat plug-in. With the live chat feature, potential customers receive swift responses to their questions and concerns.
Also, they have support agents who can guide them by getting what they want from the website. If you have an opportunity to talk to someone before making purchases, you're more likely to buy. Setting up the live plug-in for your website is easier than you could think. There are several options you could try. Remember that you want something friendly and customer-sensitive at the same time. In the end, communication is what you're after. Ultimately, conversion.
8. Offer Checkout Options for Visitors
Still, many visitors will find it refreshing to peruse a website without creating an account on checkouts.
Here's what we're saying: when a visitor doesn't feel the pressure to set up an account before checkouts. Some websites offer this but have restrictions when it comes to going further. This act has led to the loss of many potential customers for such businesses. As far as eCommerce goes, many tools allow visitors to buy their products without having an account. Such attention to detail draws people closer to your brand, thus converting them to long term customers.
While on the topic, it would be better to create many payment options for customers too. People who hate to hassle with payments are often ticked off when their preferred option is absent. But the fact remains undefeated; no one likes to hassle with online transactions.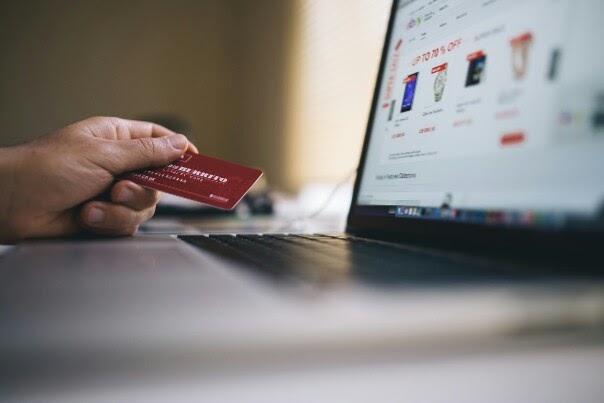 As a bonus hack, improve the navigation system so that visitors can reach products easily. For a business owner, an increase in conversions will always be a concern to you. Remember that it's not hard to achieve as the means to the end are endless. Be sure to stay updated and abreast of trends. Your goals for your business are achievable, and with these Hacks, you're one step.