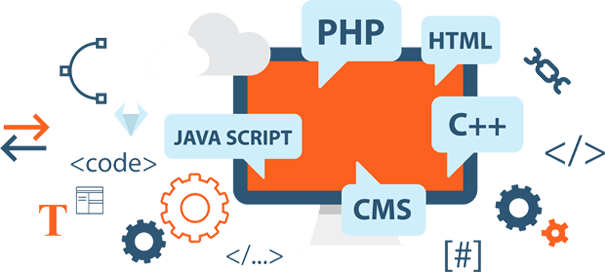 Why You Need Custom Logo Design Company Services From India?
Professionalism, branding, and recognition are the three major reasons why a company need to have a catchy and appealing logo. Apart from this, a good corporate identity is considered to be a great investment as well.
Having an outstanding and well-designed logo undoubtedly helps to build trust. If you have an appealing logo, perhaps your potential customers would like to do business with you. Simply put, a good logo design is going to help you a lot in making your business successful in the market.
Benefits to Business
A good-looking logo helps to enhance your brand as well as helps your potential customers to recognize you easily among other brands.
Your logo makes your promotion easier. Your custom made logo would help to garner attention of the visitors and make them known about your products and services.
Your business can improve its reputation and trustworthiness among people.
Why Ethane Technologies?
Ethane Technologies is a leader when it comes to logo designing services. We always see the logo of our clients as a very crucial thing that drives their marketing engine and as such, the significance of logo can never be underestimated or ignored.
The logo we design for our clients speaks before their business does. This is why we have thousands of contended clients across the world. By utilizing the latest technology and the extensive experience in the industry, we design an impressive and effective logo that helps make your credibility. Getting a 'wow' from our clients is what we aim for.
Below are the features of our custom logo design services that makes us the best company in the industry.
Simple– We make a simple yet appealing logo for corporates, both small and established businesses. We do not overcomplicate things, as we want your logo to be easily recognized and remembered by your existing and potential customers.
Distinct– Through our logo design services based in India, we strive to set you apart. We do not make you look like your competition, but we help you to stay ahead with your exclusiveness. We make sure your logo assists you to get easily distinguished from other brands.
Appropriate– We first understand your industry and then create a custom logo design that goes with the core of your business. A relevant logo is truly essential, and thus we make sure to offer you the perfect design.
Memorable– We believe in designing something that delight people and leave an impression on them. A logo should not be forgettable, and this is something that we always keep in mind while designing a corporate identity for a business.
Get a free quote for our logo designing services today!
OUR WEBSITE DESIGNING SERVICES INCLUDES
Building the structure of the website

Creation of an appealing web page

Designing the layout
Awards &

Recognitions






Client

testimonial

"It is our pleasure to recommend services of Ethane Web Technologies. They have done a fantastic job of optimizing our site."

Hanan Nagi,
http://hni.ae
"Hello, My name is Robert Bloecker, and I am vice president of Rapid Color Printing in Las Vegas, Nevada. I would like to take this time to personally recommend Ranking By SEO India."

Robert Bloecker,
http://rapidcolor.com
"A great firm, great people who can give you a real professional high. Would love to assign new projects to Lalit for the good that he can do to your business."

Kristina Breffitt,
http://prwedding.com
Major

clients






Faq
What do I need to prepare for my custom logo design?
Ideas! You will have to give us your idea of the logo design you are looking for. The more you give us your views on what you are expecting from us, the better logo we can create and deliver to you.
Will you give copyright of my custom logo design?
Absolutely! Once, you have finalized the logo design from the given wide options, our designer will provide you with all the files along with an agreement of your design copyright. You will be the sole proprietor of your logo.
How are entry level logo packages different from professional ones?
Our entry level logo packages are comparatively cheaper than the professional logo packages. The differences include the turn-around time, designs, revisions and edit time and the type of file formats being used. For further clarification, you can contact us anytime.
What prior things should I consider before starting a project with you?
Before getting started with our logo design project, you need to have an image of the logo you want to have for your business. Also, consider your budget and then choose the right logo design package from us.
What if I am not satisfied with the logo design you delivered to me?
We would work hard until you fall in love with the design you have received. This is why, we take time in doing a lot of edits and revisions. Most probably, you would get a logo design that is appropriate for your company.