Are you looking for e-commerce web development for your business? You don't need to worry. There are lots of e-commerce development platform that you can choose from. But you need Magento e-commerce because it has some extra features to offer to both sellers and customers. One of the leading e-commerce platforms, Magento is known for its powerful and reliable platform for e-commerce development.
More than 250,000 merchants have already chosen Magento e-commerce for their business. This number is increasing at a high rate. This blog will tell you about Magento's e-commerce features and you will know how it provides an efficient solution to every e-commerce needs. Later in this blog, you will also get to know about the available versions of Magento. Let's start and know the major advantages of Magento.
Advantages of Magento e-commerce – 
Products and Catalog Management 
Magento provides several features to ease the product and catalog management. It offers sellers to list simple, configurable, and grouped product types. These catalogs will be downloadable. Sellers can categorize the products of the same type in a group.
The customers can then download that product catalog as per their needs. Magento facilitates sellers to set different pricing rules for different customer groups.
For example, if your products are purchased by wholesalers, retailers, and end consumers, you can set different product prices for them. This is a great feature for the sellers who sell their products to different types of customers.
Magento has a vast number of product attributes. Magento facilitates sellers to create more attribute sets. You can add more attributes of products that a customer can choose to filter the products.
It also provides an inventory management facility to your e-commerce which will save your business' operational cost. Magento also offers moderated tags and reviews of products.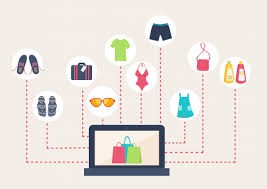 Magento offers sellers amazing catalog browsing features to enhance customer experience. It offers layered navigation for filtering of products. It enables customers to navigate the product categories and search results.
Customers can also compare products on the Magento e-commerce website. Magento enables users to do product listing as they feel convenient. They can list products in grid or list format. Customers can also check recently viewed products.
Magento offers various features for product browsing. Sellers can choose the minimum price for product advertisements. Magento supports multiple images of a product. Customers would see all the images of the product while browsing. They would also be able to zoom in on all the images. They would know the out of stock products easily. Magento enables customers to share products and wish lists on other platforms including social media. Customers can also manage their email newsletters. 
SEO (Search Engine Optimization)
Have you ever searched for any products on Google or on any other search engine? Well, if you have searched before, you would have noticed that you get a lot of e-commerce websites in the search result that sells your desired product. The websites that are shown on the first page of the search result are more SEO-friendly as compared to those that are shown on the second and the later pages of the search result.
So, if you want your products to get shown on the first page of the search result, your websites need to be SEO -friendly. And there are lots of factors that affect the SEO of the web pages. UI, page loading speeds, web content are the most important things that affect the SEO of a website. Magento offers various themes and extensions that support responsive UI. The more attractive graphics your website would have, the more beautiful your UI will be. Page loading speed should be high to provide a better experience to users. Imagine you have a clothing store and a customer visits your website to buy trousers but the page loaded slowly. It took a minute or two to load it. Will that customer visits your website again? No. So, low page loading speed affects your business in many ways. It creates a bad impression on the customer and your website gets a low ranking in SERP. SERP means Search Engine Results Pages. SEO optimized website gets high ranking SERP.
Coming to the content, your e-commerce website should have all the relevant contents that a customer needs to know. Specifically in e-commerce websites where you can't write a story about the product you sell. Magento facilitates sellers to add meta information for the products, product categories, and the content web pages. The content like product description, product images, product key features, etc. needs to be well-written. The link-building is also important in e-commerce websites. Developers take care of the link building when they develop the website. When an e-commerce website gets it all, it becomes SEO-friendly. Such websites easily climb in the search result index. 
Secure payment and shopping cart
If you want to build your reputation in front of your customer, you need to ensure that the customers trust you. When it comes to providing a safe and excellent customer experience, the payment option is on the top. Your e-commerce website should facilitate your customers to do the hassle-free transaction. The payments should be SSL secured. When you provide secure payment options, customers trust you. Magento supports all major payment gateways including PayPal, Credit cards, etc.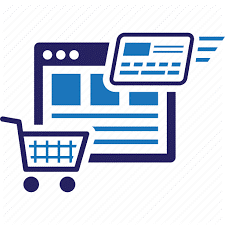 Magento goes the extra mile to provide a better shopping experience to your customer. It facilitates every customer to checkout as a registered user or as a guest. Customers can also choose to get their orders to multiple addresses. Customers can also make an account before the checkout. Magento also provides an On-site order tracking facility to customers.
Third-party tools integration
Magento's e-commerce website supports third-party tools. Sellers can use these tools to get better results. Third-party tools in e-commerce are meant to provide better services to customers. Magento developed e-commerce that supports 140+ third-party payment options. It is a great feature if you want to scale your business globally. You can use third-party payment processors that can support multiple languages.
You can also use third-party analytics tools like Google analytics for your e-commerce. The data analytic tools are very useful as they can provide high-quality reports to the sellers.
You can get a lot of insights from the reports generated by these tools. Sellers can know many useful data about customers and products. They would be able to know the buyer's behavior like which product is getting purchased most, which products are getting less order, which products are getting out of stock quickly, etc.
These types of data will help you in scaling your business and providing better services to your customers. You can also hire business analysts and market experts. These professionals will help you in understanding the stats and will provide you meaningful insights after analyzing the reports.
Magento has a lot to offer to online buyers too. Customers can easily upload images and text on the website if they want the personalization of products. Customers can check the order status and history. Customers get the facility like default billing and shipping address in Magento e-commerce websites. Customers can also add an unlimited shipping address. You can also provide these facilities for your customers. Hire an experienced development company like Magento development company and get an awesome e-commerce website for your business. 
Magento E-commerce Editions –
Magento has two editions for e-commerce development that are available in the market. The first one is Magento OpenSource Edition (free edition) and the second one is Magento Commerce edition. The latter edition is paid and has two packages. The first package is Magento Commerce Starter and the second package is Magento Commerce Pro.
The Magento OpenSource Edition offers the most features that an e-commerce website needs. It also allows sellers to customize the page layouts, create customer groups, and much more. Sellers can also choose extensions if they need extra features on their e-commerce website. These are recommended for small and medium-sized businesses.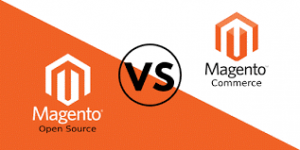 Now, coming to the paid edition i.e. Magento Commerce, it has two packages as mentioned above. The Starter package is suitable for small merchants who want to scale their business. This package has every feature of OpenSource plus extra advanced features like bulk ordering facilities, reward points, etc. This package offers cloud hosting and 24 x 7 Magento support. The second Package Magento Commerce Pro provides reliability and availability to the buyer. It has all the features of the Starter package plus it provides a lot of additional features including advanced analytics, extra B2B features. You can visit here to know more about Magento editions and packages.
Well, we have reached the end of the blog, let's now know about the available versions of Magento on which the websites are getting built. Magento has two versions Magento 1.0 + and Magento 2.0 +. The latter one is the latest. Magento 2.0 extends the capabilities of Magento 1.0. Magento 2.0 has some amazing features for sellers looking to take their business online. It offers better SEO strategies, page loading speeds, and a lot more. Through a blog, Magento declares that it will support websites with any version of Magento 1 till June 2020 only. So, you should be careful while hiring the magento website development company. As Magento 2.0 offers better features and capabilities, you must ensure that the developers build your website on Magento v2.0.
E-commerce has revolutionized the way a business operates. E-commerce perfectly fills the gap between demand and supply. You only need a website where global customers could buy your products. It's really fascinating that anyone can buy a variety of Indian Teas from any other place in the world from their home. Not only teas, but anyone can also buy any other product from their home. E-commerce offers convenience to both the customers and sellers. Customers get the facility to browse products in their homes according to their convenience. They don't need to go anywhere else, they can get anything right from their home. They just need a device from which they can order the product. Sellers get the opportunity to sell their products 24 x 7 to customers. The local sellers are choosing E-commerce to scale their business. They are now selling products to more people. You should also take advantage of e-commerce to grow your business and to sell products to large masses.
Hope you liked this blog and have understood the advantages of Magento e-commerce websites.
If you are looking for the best magento development company in India, feel free to contact us.
We have over 11 years of experience in digital marketing, app development, e-commerce website designing, and development. We have served 1000+ clients from 80+ countries. Kindly contact us to get your e-commerce website developed.