Digital marketing is getting better and better with time. All thanks to social media! With the inception of social media and its marketing benefits, white label digital marketing has opened a new way to market a business online and drive success.
50.64% of people around the world are using social media. Among them, 74% of consumers make their purchase decisions using these social platforms. Hence, if you are not prioritizing social media 101, you are missing out on prime opportunities to cultivate new leads and driving new prospects.
What Represents Social Media Marketing 101?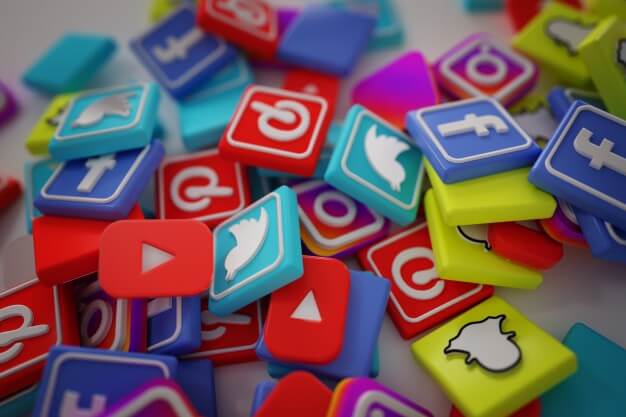 Social media marketing 101 is a great marketing technique to grow your customer base and at the same time find new influencers. Perhaps you are familiar with sharing pictures, videos, and other creative content on social media platforms like Facebook, Instagram, etc. That is what you call social media marketing in business. In short, it is a method of building connections that require engaging content, interesting caption, and a relevant visual element.
Guys, this article is completely for beginners who are recently finding their way to market online. We will take care of how you can use social media 101 for marketing in easy ways and pay more attention to the following topics we have covered in the blog.
Let us uncover them one by one!
Popular Social Media Marketing Platforms That Need Attention
For beginners, it is significant to note down the actual platforms that are meant for marketing a brand online. If you browse Google, you will find a myriad of social media options is there online. But among them, there are only a few that enable a business to grow online. Let us take a dive for a detail.
1. Facebook
Facebook is the most popular and widely used social media 101 platform in the digital marketplace. Marketers use this platform as they get a plethora of opportunities and features to market their business online. Here you can share different variants of content to find new prospects. From sharing a link to creating visual elements and events, Facebook is indeed an entertaining platform to build customer engagement.
2. Instagram
Next to Facebook, it's Instagram that is widely known for taking a visual approach in marketing. From sharing photos to building reels and stories, the platform gives you creative ways to market your business online. Here you can add a different outlook to your brand along with its products and services. Instagram is trending nowadays and is expected to be the most-friendly platform for marketers.
3. Twitter
Twitter is known for sharing short stories or statuses related to a brand or business. Yes, of course, you can post photos or videos or create polls like your Facebook, but surely you can't post lengthy content. The platform is great for making engagement. If you want your brand to be familiar with your prospects, Twitter is always the best option.
4. Pinterest
Pinterest is a hub for images, videos, and GIFs. To share different visual elements like photos, videos, and GIFs with your audience, this platform makes the best fit. Here you can create different styles of content and organize them in a way to make it appear properly to the audience. Though like Instagram and Facebook, Pinterest does not have a high engagement rate, some consumers make their purchase decisions based on Pinterest content.
5. LinkedIn
LinkedIn is purely made for building professional connections. From connecting to different industries and different experts and increasing your follower base, LinkedIn makes the best fit. It is the most professional platform to share brand-related information. If you are building a social media 101 2021 strategy for your B2B business, you must not forget to choose LinkedIn as your base platform.
6. YouTube
If you are looking for a video-based social media marketing 101 platform, nothing can be more excellent than YouTube. From short stories to lengthy videos, the platform allows you to market your brand-related information using interesting and engaging video content. This is the best way to share knowledge and make your brand rank higher on search engines.
Most of you have confusion regarding which platforms to choose and which one to exclude. We guess now you don't have any issues regarding choosing the best social media platform.
Why Should People Prefer Choosing Social Media marketing 101 For Business Purpose?
Now, before we talk about social media 101 2021 strategies, you must understand the reason behind approaching social media platforms for business purposes. Several reasons are there behind this concept. Here we have considered the few most important ones that compel the marketer to focus more on social media marketing strategy.
1. Social Media For Building Relationships
You may find this a bit weird, but social media is indeed highly responsible for building strong relationships. Not, don't take us otherwise. Here we are talking about the customer-business relationships that go stronger with features like direct messaging, commenting on posts, responding to events, creating live video sessions, and so on.
Social media gives a wide platform for businesses to grow online. By choosing different marketing techniques and by selecting the individual channels as mentioned above, you can make your customer-business relationship stronger. This triggers more conversions and more leads at the end of every marketing campaign.
2. Choosing Social Media For Targeting The Right Audience
Since a huge percentage of online users are found on every social media platform, there is no doubt to conclude that social media is the best option for targeting the right audience. Instead of using traditional marketing techniques to connect with the right audience, you can simply use social media marketing 101 options to find the correct ones.
Some trending options are like interacting with the audience through comments, connecting to the prospects who show interest in your brand, conversing with the audience through live videos, etc. Finding the right audience using social media is an interesting way out.
3. Social Media For Driving High Traffic
Are you concerned about your website traffic? Are you worried about how to increase the percentage of traffic and gain more visitors to your doorstep? Implementing the social media 101 2021 strategy gives you a way out to this.
When you are investing in social media, you are actually investing to get more traffic through different channels. Simply create a social media business profile on any of the above-mentioned channels and you get the opportunity to encourage your visitors to visit your site. More people spend time on social media ads, videos, and other social media content, more traffic knocks the website.
4. Choosing Social Media For Increasing Brand Awareness
Social media marketing strategy contributes a lot to the digital presence of a brand. It helps in spreading brand awareness by connecting with a wide audience on social media.
Businesses aiming to build brand credibility and brand awareness, focus more on sharing creative content on different sections. These include sharing brand stories, using the messaging app, sharing posts on the newsfeed, and running ads and events. All these marketing approaches encourage generating more new leads and new prospects.
To conclude, businesses use social media marketing strategy as they find an opportunity to improve their business frequency, quality, and outreach through the above-mentioned social channels. It is the easiest and most engaging way to trigger brand promotion, business sales, and other marketing opportunities. That's the reason why social media manager 101 is in high demand.
What Are The Different Social Media 101 2021 Trends?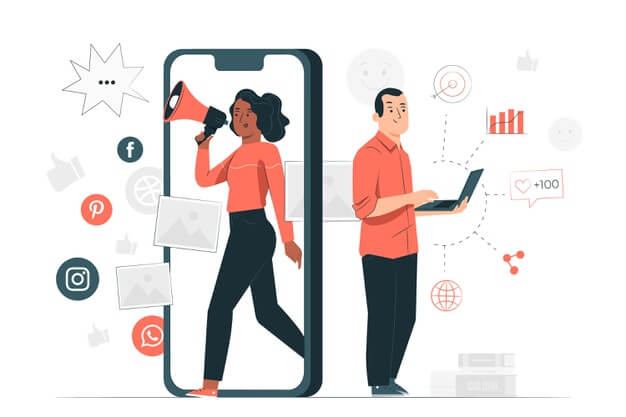 With the outbreak of the pandemic last year, social media has been glorified as the most valuable marketing platform for marketers to extend their businesses and gain conversions. As a consequence, it is expected that social media in 2021 will be adopting a new shape, leveraging every business that prioritizes this platform.
Now, to gain success through social media, you must learn the different social media 101 2021 trends. The proven channel comes with a diverse range of marketing features that you must take care of so as to facilitate your business. Here are the following trends.
1. People First
On social media, you have two different styles of marketing – organic and paid marketing. We will talk about them in our following section. The reason why we put them here is, no matter which marketing method you use on social media, your primary aim should be engaging your audience with your content.
The algorithm on social media states that it favors people first. It helps to deliver the content to the audience who follows your brand. This can be performed either by using organic marketing where you can bring your organic posts to the front of your audiences. Or by running paid ads.
The recent social media marketing 101 strategy should ensure creating content that goes around your employees, customers, and influencers. This will help to build a robust customer-business relationship across all social media platforms.
2. Update Your Content With The Trend
Before we talk about the social media trends, you should learn the trending social media platforms that have shaken up the entire game. Trending social media 101 channels will ask you to update your content as per the platforms that witnessed huge popularity.
Last year, in March 2020, TikTok was quite famous among the youngsters and celebs. Within a few months, it has witnessed 76 million downloads that actually stimulated the social media users to think about it. That's a different fact that it is a complete video sharing platform where you will find more user-generated video content on dance, drama, cooking, social media challenges, and many more.
Unlike TikTok, there appears Instagram with its new trending features like Reels. Such an interesting feature has triggered all influencers and brands to market their business in a unique and engrossing way. Billion of online users are using Instagram to showcasing their digital presence and brands are no exception.
You just need to learn the trending feature for every platform you choose and update your content accordingly. That's the trick.
3. Live Streaming Videos
Live streaming videos are growing with high passion. It is well noted among the social media 101 2021 trends in the market. People are now using this live social media feature to connect with the audience directly and converse with them. This is one most interesting and productive marketing features we must say.
In live streaming videos, you can share your brand story, talk about any new launches, challenges, events that you are supposed to run. You can share your interviews, make announcements, take people behind the scenes, run Q-A sessions, reply to every question asked by your followers.
Around 73% of online users are using this live streaming feature to build connections and generate high engagement. You can perform this on your Facebook, Instagram, Twitter, YouTube, and LinkedIn. Such content takes no time to build brand credibility and gain the trust of the audience.
Every successful marketer is using this facility to meet their customers online. What about you?
To ensure your brand follows every trend, you can seek the help of a social media manager 101 proficient in social media marketing. The experts will bring new opportunities to your doorstep and craft a marketing strategy as per your demands.
Organic Marketing vs Paid Social Media 101 Advertising – Which One To Choose?
When you are planning to market your business on social media, it is quite obvious that you will focus on social media marketing and advertising. On social media, there are two different options following which you can increase your business outreach. These include –
Organic Marketing –
Organic social media marketing allows marketers to bring the brand in front of the right audience and increase the brand's presence. To some extent, this marketing technique is responsible for improving the search engine ranking.
With this marketing approach, you can make your social media content appear to the followers who show interest in your business by scrolling down their timeline. Usually, this marketing method is solved using blogs, articles, creative posts, infographics, and other creative content on social media. This boosts the organic traffic to the website.
Paid Advertising –
Unlike organic marketing methods, paid advertising method is all about running different ads on social media and serving multiple goals. Social media ads usually appear on the newsfeed, stories, messenger app, in-stream videos, and many more sections. Through these social media ads, you can actually target your prospects and find the ones who are interested in your brand.
Paid advertisements trigger business sales and simultaneously responsible for cultivating new leads that help to grow online. If you are serious about your brand promotion, you must look for a social media manager 101 to launch a successful ad campaign.
Organic or Paid Advertising – Which One is Better For Your Business?
Finding the better one between the two is quite challenging. As both organic and paid advertising methods have their own set of benefits, we recommend thinking about both while you put attention to your social media marketing efforts.
Your organic marketing method will take care of your digital presence and brand visibility. While your paid advertising method will enhance brand promotions and help to discover new prospects and leads, stimulating your business for making conversions.
Golden Tips To Craft A Successful Social Media Strategy For Your Business
Creating a successful social media marketing 101 strategy is challenging until you remain unaware of the proper tips and tricks that lead the business to success. Just choosing any social media platform and using the marketing features are not enough for a successful campaign. Here we have mentioned a few tips regarding this.
1. Identify The Platform That Fits Best For Business
As we mentioned earlier, plenty of social media platforms are used by the business. But not all social media platforms serve the same business goal.
For example, you own a small business and you want to capture a wide audience in no time. In such scenarios, Facebook should be your first priority. On other hand, if you own a B2B business, LinkedIn makes a smart fit to capture your professionals.
Therefore, identifying the most appropriate platform based on your business demands is very necessary. The better you determine your social media platform, the better you can run a successful campaign, irrespective of your business.
2. Go Social To Grow Social
To grow social and to build a strong digital presence on social media, concentrating more on the term "social" is very important. The best way to do so is by showing consistency on every platform.
Being consistent or being active on social media doesn't mean you just log in to your social media account and scroll down your newsfeed. It means you should keep engaging with your audience through social media posts, comments, messages, live videos, and other creative ways. While you craft your social media 101 2021 strategy, make sure you prioritize this.
Making a habit of sharing or posting any type of social media content is a great way of building customer engagement. You can even run ads, launch events, and or go live to change the mood of your audience.
3. Create A Content Schedule
To remain social and to become consistent on social media platforms, what you require is sharing or performing different social media activities. Now, sharing or posting the same thing on a regular basis is not a way to grab the attention of the audience. Instead, such cases irritate the audience and there is a high possibility of unfollowing such posts.
To avoid such negative outcomes, we recommend you create a content schedule for a week or month. In this way, you can plan out your monthly social media activity and trigger high engagement of your brand. Moreover, a social media content calendar ensures that you are posting content frequently and maintaining brand consistency.
Creating a content schedule is quite imperative when you are drafting a social media marketing 101 strategy. This should include normal textual content, video content, image content, ads, events, live sessions, stories, and many more. Don't forget to add a captivating caption while posting or sharing any social media content piece.
4. Monitor Your Social Media Platform
Your social media marketing chapter never completes without tracking and monitoring social media activity. When you are launching a campaign, you must be aiming to drive in a huge success. Unless and until you are aware of the campaign performance, it is hard to conclude whether the campaign is going well or it requires optimization.
It is useless if you put extra effort into running a social media campaign and it ends up with a failure. This is when you require monitoring. A professional social media manager 101 knows how to monitor a campaign's performance, what metrics to note down, and where to optimize.
Some important social media campaign performance metrics that you need to track are – click-through rates, number of clicks, engagement, traffic generated, conversions, etc. You can choose the proper tools to manage and monitor your overall campaign.
How To Manage Social Media Digital Presence?
Your brand's social media presence is not just an option, it's a need in order to stay competitive in today's market. In today's date, when everyone is paying attention to creating a social media profile and connecting with a wide audience, it is significant to enhance your brand's visibility through social media. That's when social media management pops out.
Managing social media 101 can be easier when you choose different online tools to perform the job. These tools are purposely designed so as to manage the key metrics, optimize the entire process, and bring out amazing outcomes.
Here we have categorized the tools in different ways.
Social Media Tools That Entertain Graphics
Social Media Tools To Create Creative Content
Social Media Tools To Find Smart And Trending Hashtags
Social Media Tools To Monitor The Entire Campaign
Managing social media is quite a tough job for an amateur. It is easy to run a social media activity, but when it comes to managing the entire campaign and generating rank-oriented results, it becomes challenging. This is when people look for a social media manager 101.
Final Takeaway
Social media marketing 101 is an effective and productive way to reach out to prospective clients. Now since you know the basics and understand the importance of social media 101, you can easily launch a successful marketing campaign on popular platforms.
Are you still not sure about your campaign?
Are you not confident enough to run a social media campaign?
Well, we will suggest you reach out to the social media experts who are specialized in serving a business with its requirements. A social media manager 101 is experienced enough to handle the work with perfection. Make sure you find the best social media marketing specialists and drive a huge percentage of sales in your business.