Table of Content – Urgent Care Marketing Trends To Market An Urgent Care Clinic
Let's get started!
Even though the rise in digital marketing has influenced many businesses, irrespective of their size and type, many urgent care marketing brands were still finding their growth in traditional marketing approaches. However, with the outbreak of COVID-19 in the previous year, a lot of changes have been developed in the urgent care marketing industry.
It has become essential for marketers to drop down their traditional urgent care marketing ideas and adopt the new strategy so as to stay competitive. You can just go through the stats and facts to develop a clear idea of the recent transition.
Stats And Facts On Urgent Care Practice Digitally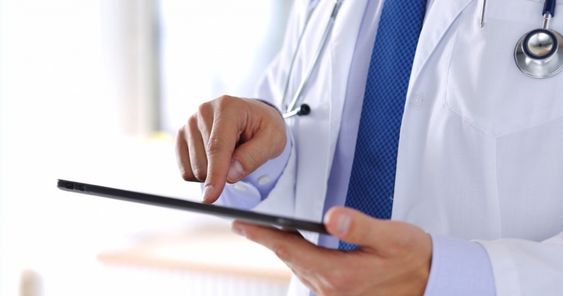 The study conducted by the Urgent Care Association (UCA) in 2019 has stated that 89 million patients visit an urgent care clinic in the U.S. every year. Now, with the COVID-19 hit, the figure has raised to a great extent. Taking leverage of this opportunity, many healthcare brands have decided to move their service online and treat more patients.
However, it's not easy to run an urgent care marketing strategy successfully on a digital medium. Plenty of new urgent care marketing trends are emerging daily and you need to pay attention to all of them, in order to gain more marketing opportunities.
10 Emerging Urgent Care Marketing Trends To Market An Urgent Care Clinic In 2021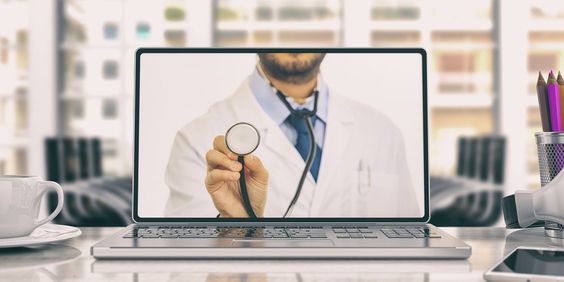 How to market an urgent care clinic online is still a horror dream for many healthcare marketers. But if you keep reading this article, you will come across certain tips and tricks that can streamline your marketing process, helping you to meet all your objectives.
Let us talk about the urgent care marketing trends in 2021 in detail.
1. Improve Your Patient's Experience By Optimizing Your Website
Your healthcare website is the digital outlet for your urgent care clinic where all your potential patients book an appointment. Today, when so many people are looking for an urgent care practice on the web, it is necessary that you provide them with a good user experience. The better is the patient's experience, the greater you can serve your patients.
In other words, improving the patient's experience results in improving the patient leads and retention. Now, this happens when you succeed in optimizing your website properly. Website optimization for high user experience includes a few significant factors.
Make your website mobile-friendly – Most online searches are now performed on tablets and smartphones. Hence, check out whether the website is designed with mobile-responsive features before turning it live.
Improve your website speed – People looking for an urgent care solution hardly want to spend time finding their queries. Therefore, creating a site with good page loading speed is pivotal.
Should reflect all your services – Your website should contain detailed information regarding your urgent care services so that patients find it easier to select their desired healthcare outlet.
If you are following the updated urgent care marketing ideas of 2021, make sure you don't skip this while prioritizing other marketing techniques in the list.
2. Build Your Digital Presence With Google My Business Listing
Being a healthcare marketer, your first and foremost priority should be to gain a strong digital presence for your brand. Without a digital presence, it is impossible to gain brand exposure online, which definitely does not lead you to find any new patient online.
To set up your digital presence, you need to list your brand on Google My Business. This gives you brand visibility on Google Search and Google Maps.
While you list your business name on GMB, make sure you add accurate and authentic information related to your clinic. The information can be about the brand, the clinic location, contact details, hours of operation, website link, services, and direction.
Further on, whenever potential patients find the business listing on Google, it becomes easier for them to make an appointment or a call or walk-in to the location.
Keep your GMB listing up to date instead of making your patients struggle to figure out your location or contact information. This is one most the primary step to your local search engine optimization strategy.
3. Zero-Click Is In Trend
The next addition to the urgent care marketing strategy is Zero-click. For those who are unaware of this Zero-click strategy – it means users while making a search on Google or other search engine platform, perform an immediate action from the first page of the SERP, without making any further click.
No click on other pages, no click to the website! This happens only when you have properly listed your urgent care marketing brand on GMB and have added "Featured Snippets" to your website content. When patients get an updated solution to their search query, they hardly need to click on any other pages or links for satisfaction.
Update your marketing practice and urgent care marketing ideas with the following aspects. Considering them, you can leverage from a zero-click approach.
Update your urgent care marketing strategy with the new Google Trends.
Pay attention to the questions that are relevant to a specific service -location.
Create your content using featured snippets.
Moreover, How to market an urgent care clinic? This zero-click strategy sounds amazing. Just think out of your comfort zone and try to be perfect with your answers.
4. Maintain Positive Reviews Online
Prospective patients while searching for an urgent care clinic prefer to read the online reviews generated on Google, Facebook, and other review generating sites based on the business niche. You need to maintain positive reviews on those platforms.
Studies have shown that 68% of potential patients trust online reviews to make their decision regarding their selection. While 91% of patients visit an online clinic with higher ratings and more positive reviews. This proves that there is no scope for gaining more patients with a bad reputation online.
Patient reviews and ratings matter a lot for people seeking an urgent care practice. To maintain more positive reviews, you can ask your happy patients to share their experiences online and rate their service. Either you offer a pop-up screen to the patients after every service or else sends a feedback email asking for the same.
Some popular websites where you need to maintain your medical profile include RateMDs, ZocDoc, Healthgrades, etc. Potential patients tend to visit such websites to learn more about the healthcare brand and evaluate their services. Make sure you don't forget about improving your online reputation while considering the urgent care marketing trends.
5. Create Educational Content For Patients
Another answer to – how to market an urgent care clinic is by creating helpful, effective, educational content for your prospective patients. It is the best way to reach out to more new patients online, drive in heavy traffic, improve website rankings, and more importantly convert the visitors into potential clients. So many advantages to a single content. That's the reason why content is considered the king of digital marketing.
While publishing your content, you need to consider certain things. The first is the quality of the content. It should be unique, informative, relevant, attractive, and business-specific. Second, it should maintain proper keyword density. This helps Google to find the right content and display it to the right audience. Third, it should help to build brand authority on Google, ranking the site higher on search engines.
You can check out the following ideas on creating relevant content for urgent care marketing.
Treatment, benefits, and procedure regarding the ailment or injury.
Insurance and other cost-related information.
How to find a reliable and authentic urgent care clinic.
Create a content calendar and start with your content marketing strategy. This will help in raising your brand awareness and improving your organic search.
6. Enhance Your Social Presence With Social Media Marketing
Is social media for doctors? Is social media marketing good to be considered as one of the best urgent care marketing ideas?
Further on, many of you have this typical question in your mind. The answer is – yes! Social media is for all and is considered one of the growing urgent care marketing trends.
Nowadays, people spend more time on social channels like Facebook, Instagram, LinkedIn, Twitter, etc. In fact, they use the same platform to search for any local business. The same strategy is followed by the urgent care potential clients.
Social media marketing for urgent care professionals is thus proved to be a great contributor to driving traffic and gaining new patients online. When it comes to reaching out to a great audience, we would suggest implementing this master key.
Now, to turn your social media marketing strategy into a successful one, you definitely need to abide by the following guidelines.
Creating a strong influencing social media profile for your urgent care clinic.
Optimize your business profile with accurate information.
Make a habit of regular posting on social media to ensure brand consistency.
Be creative with your graphics.
Share blog links, visually appealing images, and videos, and any updated information regarding your service.
Be communicative with your potential patients.
Respond to the brand mentions or any comment that goes around your healthcare brand.
Go live to connect with the audience directly and solve all their queries.
Try to generate more followers for high engagement.
7. Focus On Lead Generation Strategy
The lead generation strategy remains the same for urgent care marketers. Like other businesses, you can choose digital advertising techniques to bring potential patients and grow your business revenue.
The popular advertising channels that can trigger high conversions and leads are Google Ads and Facebook Ads. They make the best fit when it comes to advertising medical practices or urgent care services.
In the case of Google AdWords, you can use search ads to target the primary keywords and make your ad visible to the relevant searches. This implies whenever the potential patients search for any query with a specific keyword, Google displays the ad relevant to the searches. This generates more traffic, more clicks, more leads, and more conversions.
Similarly, on Facebook Ads, you can target a large specific audience using the filter option. You can create custom audiences and display your ads based on their demographics, age, location, interest, profession, and so on.
Digital advertising features are evolving every day. If you are concerned about running a successful urgent care marketing strategy, you must keep an update of every new trending feature added to the platform.
8. Prioritize Patient Referrals To Expand Your Network
Instead of struggling with how to market an urgent care clinic, concentrate more on growing new patient referrals through medical outreach. Don't you want your patient to return to your urgent care clinic? No, not because you failed in treating them with proper medicine. But because they rely on you and your clinical treatment.
To experience a strong base of returning patients and to grow your patient list, start promoting different referral programs online. This is one of the most entertaining urgent care marketing trends preferred by healthcare marketers online. In this program, you can request your patients to refer you to their friends, family members, colleagues, neighbors, and other people who they know.
On a digital platform, you can run a referral program using unique and compelling healthcare content that includes newsletters, blogs, reports, infographics, videos, patient testimonials, and so on. However, to create and extend a bridge of communication between the referred individual and your medical practice, these pieces of content are quite helpful.
9. Videos Draw Attraction
Videos have a great contribution in driving huge engagement and high conversions. According to the recent study on HubSpot, videos are efficient enough in generating 80% conversions. Even the emails that contain a video link on the subject line experience high open rates. 90% of potential patients make their decision after watching a video.
In short, video is easier to consume than your lengthy blogs, articles, and website content. It is more influential, meaningful, brand-specific, and engaging. Hence, to gain the attention of your prospective patients, make sure you create video content that is concise, informative, professional, compelling, and relatable.
You can use different video marketing tools to create a quality video for your urgent care marketing brand.
10. Track And Monitor Your Digital Campaigns
No urgent care marketing ideas can run well without tracking and monitoring the digital campaigns. Be it PPC advertisements, content marketing, or social media marketing. Unless you track and analyze every performance metric, it is impossible to evaluate whether the investments are worthwhile.
We recommend using different online marketing tools Google Analytics, Hootsuite, Social Mention, Reputology, HubSpot, and many more to perform different exercises. Getting an analytic report helps you to understand how the patients are reacting to your urgent care services and what their necessities are. This contributes a lot to growing your sales funnel and gaining more business opportunities.
Wrap Up
Hope now it is clear to you how to market an urgent care clinic online with the new trending urgent care marketing ideas. Remember, your urgent care clinic is the most significant part of the patient acquisition strategy. To open up your marketing gateway and to treat more new patients, nothing can be more effective than running your urgent care practice online.
The urgent care clinic, as the name suggests, is required whenever there is an emergency. And the best way to serve any emergency is by offering treatment at the patient's convenience. So, even if it is complicated to market your clinic digitally, you should try building your presence online and start with your teleservices.