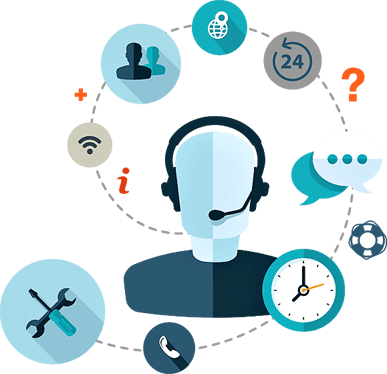 Website Maintenance Services that matters in online business
In the world of business there are many things that count. One thing that matters the most is that the businesses should have a website of their own in the online world. Once a business has got a website of its own the next thing that comes on the agenda is looking for the best website maintenance company. There are many companies that feel that they can execute the website maintenance services on their own.
They feel that they can use the services of their staff in order to maintain the website of their businesses. But nothing can be far from unprofessionalism than this. The only thing that really matters in the online world is the website of the business as it is the window of the business to the rest of the world. Thus the businesses should leave the task of website maintenance services to the professionals like us.
THERE ARE SEVERAL REASONS FOR YOU CHOOSING US FOR THE JOB OF YOUR WEBSITE MAINTENANCE SERVICES
Allow you to run your business rather than wasting time in learning the art of website maintenance services.
We are well aware of the fact that the website and the matter on it are very important to you and thus we do our best to make sure that your website is maintained optimally at the very first time. Corrections are honestly acknowledged and fixed at our expense.
Quick turnaround updates are usually done within 2 to 24 hours.
We are well aware of the fact that the websites can be unintentionally damaged by incompetent upgrading. Links can be broken or lost; files can be exposed or deleted. Our website maintenance services plan protects your investment. We watch over your site on an ongoing basis.
Website maintenance Services can be easily and quickly displayed back through a private web address known only to you for you to view and that too at your convenience. Once the revisions have been reviewed we upload the website on your hosting server.
There are several reasons for you choosing us for the job of your website maintenance services company
Addition and removal of pages.
Content update, announcements, articles etc.
Replacement of images including pictures and graphics.
Image manipulation and addition.
Maintenance of the newsletter and e-mail list.
Shopping cart product updates.
Website modification and addition of website content.
PDF creation and uploading.
Awards &

Recognitions






Client

testimonial

"It is our pleasure to recommend services of Ethane Web Technologies. They have done a fantastic job of optimizing our site."

Hanan Nagi,
http://hni.ae
"Hello, My name is Robert Bloecker, and I am vice president of Rapid Color Printing in Las Vegas, Nevada. I would like to take this time to personally recommend Ranking By SEO India."

Robert Bloecker,
http://rapidcolor.com
"A great firm, great people who can give you a real professional high. Would love to assign new projects to Lalit for the good that he can do to your business."

Kristina Breffitt,
http://prwedding.com
Major

clients