Numerous startup successes are enough to prove that e-commerce is a revolutionary idea. Plenty of entrepreneurs have got success by filling the gap of supply and demand through e-commerce websites. E-commerce can help you if you want to scale your business. You can sell your products globally. You just need a website on which people from different countries could visit to see your products and order them.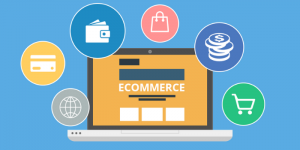 Well, this blog is centered on making the readers aware of the features of Magento which makes it one of the best platforms for e-commerce development.
Magento 2 provides numerous plugins
that will make it easy to run your store. Let's know the major advantages of using Magento for e-commerce web development.
 Advantages of Magento e-commerce websites –
Easy Third-party Integration
 While the development of e-commerce websites, magento development company needs to decide which third-party tool to use for your business. The developers consider several third party integration options which could ease the operation of your online business and provide the extra service to the customers. Third party integration supported websites have many benefits. Third party tools can help both the seller and the customer. Third party tools including Analytics tools help the seller in many ways. Let's know how third party tools can help the seller in expanding their business –
Data analytics tools
The data from analytics tools help the seller in understanding the buyer's behavior and the product details such as the most purchased products in the week, month or in a specific time period like festive seasons. These data help the seller to recognize the best product that is getting purchased most by the customers. Sellers can hire the market and business analyst who will analyze the report to get the insights from it. The reports of the third party analytics tools will also help the sellers to plan the strategy for their business. Third party analytics tools including Google analytics are very helpful and can generate reports based on your performance.
Social Media platforms
Social media are a great way to market your products. You can use social media for branding your business. There are several other third party tools that can help sellers grow their business. Integration of most used Social media platform will help your products reach to more internet users. You can use social media to promote your products. Customers would be able to share your products on social media platforms which will help in your product marketing.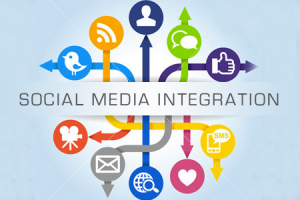 Payment gateway integration
When buyers transact money on your website, it means they trust you. You need to provide a 100% secure payment facility to your customer. The payment details need to be secured and the transaction communication follows the SSL protocol so that the card and account details remain private. Magento does it all for you. When it comes to payment options integration, Magento offers more than 140 payment app integration. It offers a range of third party payment processors that supports different languages. Sellers who are looking to take their store globally to reach people of different countries should use Magento for their e-commerce.
So, you must have understood the benefits of the Third party tools integration that the magento platform offers. Now, let's look at the second major benefit of Magento platform. 
 SEO (or Search Engine Optimization) helps websites to climb in search result index of search engines including Google. The more your website is SEO -optimized, the more your business will get promoted online. To make a website SEO -friendly, a developer needs to take care of many aspects. UI, Page loading speed, content quality, etc. are some essential things that demand high optimization.
UI
If you want to provide good experience to users, then the UI (or User Interface) of your website should be responsive. The UI should not be complex and it should efficiently address the user's needs when they interact on the website. The UI should allow users to navigate to other pages within the website. Users get a better experience when websites consists of responsive UI. E-commerce websites should have responsive shopping carts so that buyers could seamlessly add the products in their cart. UI is one of the essential parts of a website that affects user involvement. 
Web page Loading
This is crucial. Before you know the reason, answer a couple of questions first. Have you faced slow loading web pages before? How do you feel? Obviously, anyone will get frustrated. Everybody wants quick and smooth page loading when they browse on the internet. If your website pages are not loading quickly, the chances are high that you will face a downfall in user-visit because it creates a negative impact on the visitor. You need to ensure that the pages of your website are loading quickly. The developers perform several quality tests to optimize the page loading speed before they host your e-commerce website. Websites having fast loading pages get a high rank in SERP (Search Engine Result Pages). And when you climb up in the search result index, you compete with your rivals. 
Content Quality
 Content is something that makes a website different from others. When a buyer visits your e-commerce website they look at the content of your website. Website content including product images, the product description should be of high quality. Content should be relevant to the products you would be selling. The e-commerce website should contain all the important information that a buyer wishes to see. Search engines including Google give preference to such websites in search result pages.
So, these were the most important things that help in making a website SEO -friendly. Internal and external Link building is also important to build the online presence of your store. Web developers take care of the internal links while e-commerce development, they link the web pages for better user experience. But for external link building, you need guest posts and other external exposure that can refer your e-commerce website.
Magento enables the developers and sellers to add meta title and meta description for each product that seller sells. Sellers can also add Meta description and title for a category. Optimized images help the website to get a better search result index. Magento optimizes the product images. Magento also facilitates sellers to enable SEO – friendly URL. Blogs are a great way to interact with your potential customers. Sellers can also choose to add the blog page to their e-commerce website.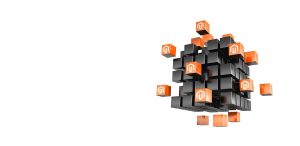 Customizable themes and free extension
There are more than 7000 extensions supported by Magento. The Magento extensions contain powerful modules and plugins. The Magento plugins are built to meet the demanded features of retails business like POS and Inventory Management. These extensions ensure effortless synchronization between your physical store and your website. It helps in making the supply chain management process smooth. A lot of extensions are available for free.
Big Community for support
Magento certified 8000+ developers worldwide. And more than 360,000 people are a member of the Magento community forum. They all are experienced and can assist you with your technical problems. Hire the magento web development company that has a team of highly skilled Magento e-commerce web developers. Being a leader in providing a platform for e-commerce development, Magento has big community support.
Magento is a platform developed specifically for e-commerce. It provides many benefits to sellers as described above. Magento offers two types of solutions to the sellers : Magento Open source and Magento Commerce. The former allows the web developers to use the core files for e-commerce development and increase the functionality by adding new modules. While the latter is paid and has more functionality and features that are suitable for large businesses.
Magento offers all those features that must be available on an e-commerce website. Magento e-commerce supports advanced pricing rules. Sellers can create a different price range for different types of customers like retailers and wholesalers.
What Magento offers to your customers –
Magento also offers some great features for customers. Magento e-commerce websites are customer-friendly and they provide perfect solutions to every customer's needs. The Magento facilitates customers to upload images and text for product's personalization. Customers can also compare the products with search history. Customers can view the products that they have checked recently. Customer can add products to their wish list. Customer can zoom-in the product's images. Magento e-commerce websites enable customers to share products with someone else. They can share the product via Social media or e-mails.
Let's now know some amazing stats about Magento platform.
Amazing stats about Magento –
Magento is currently getting used by around 250,000 merchants as their e-commerce platform.
Magento e-commerce websites gets double in number in just one and half year period ( March 2017 – August 2018)
Magento has an approx 2% share in CMS market
More than 15% of sellers from the top 10,000 are using Magento e-commerce
7,500+ merchants have migrated to Magento from other platforms in 2017-18
Magento platform handles the transaction of around 150 billion USD every year. It is expected to reach 220 billion USD by 2020
Above stats shows that Magento became one of the best platforms for e-commerce web development. No seller can ignore these stats. So, what are you waiting for? You should choose a magento development company for your e-commerce development. Magento is best if you want to get better features for your business and provide an excellent experience to your customers.
We have over 11 years of experience in digital marketing, app development, e-commerce website designing and development. We have served 1000+ clients from 80+ countries. Kindly contact us to get your e-commerce website developed.