As many of you might know that when you choose to take your business online and sell your products on the internet, you do E-commerce. An e-commerce website helps you achieve this goal. When you own an e-commerce website, you offer your product to a large number of customers. Owning an e-commerce website is like you own a super large shop where millions of people can do shopping at a time. The customers can visit your website and choose to buy the products irrespective of their location.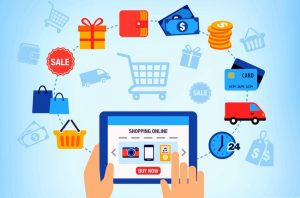 The Internet has really broken down the geographical location barrier. You can receive an order from a Russian customer while having your business in India. The business can be conducted on a large scale with the help of an e-commerce website. You can find thousands of examples where business got the success because it gets launched on the internet. Amazon, Alibaba and Flipkart are the biggest examples. The first two worth more than 100 billion USD each while Flipkart worths over 20 billion USD. There is no doubt that they reached at such milestone due to their creative strategies but nobody can ignore the fact they sell the products through an e-commerce website. They got the advantage of e-commerce to reach millions of people and fulfilled their needs.
Your business can also become an e-commerce giant if you have an innovative idea. You can also choose an e-commerce development company to launch your business through an e-commerce website. Well, before you hire an e-commerce website design company for your business, you should know the major benefits of an e-commerce website. Let's have a look at them.
Benefits you get by owning an e-commerce website –
You sell to millions of peoples directly
The most amazing thing about e-commerce is that you sell your products throughout the world. A person belonging to any country can look your products and choose to buy that. You then ship the product to his country through an international delivery service. It excellently fills the gap between the provider and the demand. Have you heard about Teabox? Well, Teabox is a startup founded in 2012 which sells Delicious teas from India and Nepal to the entire world. It has already sold teas to peoples of more than 100 countries. Did you realize the power of an e-commerce website? You can also launch your business online and sell your products to millions of people.
You save inventory management expenses
How much money do you spend on inventory management in your business? You can save a lot of money when you have an e-commerce website. You can easily automate inventory management by using the web-based management system. It is more convenient. You also minimize the operational cost of your business.
You get to know people's shopping behavior
What would you do if you could know that a particular product gets out of stock at the end of the month? Obviously, you will stock that product well beforehand. There are several data analytics services that will show a detailed analysis of people's shopping behavior. The analysis will help business owners to make decisions that would help his business grow. Suppose the analytics showed that a particular product is not getting purchased frequently, what would you do? You can choose to put that product on discount sale. By doing that, you provide attractive offers to customers and clear your stock.
To know the overview of people's buying behavior, E-commerce websites facilitate users to rate, review the products they buy. You can easily judge the product's popularity by reading the customer's reviews.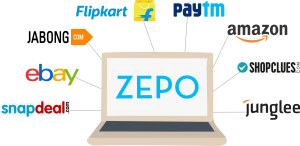 A major disadvantage of selling products in a shop is that you can't sell your products throughout the day. But on the other hand, you can sell your products all day through an e-commerce website. Whether it's Sunday or any other day, customer can visit your website to buy products.
You compete to your rivals better
Who doesn't want to compete with their market rivals? Everyone does. Every businessman wants to reach new customers. E-commerce website helps you in achieving this goal. Marketing your online business may attract new customers to your website. Suppose you sell watches online and someone searched for 'Watches in Australia'. Then the search engine will show the results with all the websites including yours. In this way, you can compete with giant companies as well.
Offering pre-order to customers means you sell your product before actually launching in the market. Through an e-commerce website, you can pre-sale your much-awaited products. People pre-order the product in advance and get it delivered when it gets launched. Most of the giant e-commerce websites including Amazon, Flipkart offer the pre-order facility to customers.
So, these were the major benefits of an e-commerce website. You get them all when you choose to take your business online.
Now, the success of your business as e-commerce will depend on the web development company that you hire. Because a business gets above benefits only when the website gets developed well and built with some must-have features. So, you should know some important features of an e-commerce website that the web development company will build. These features will maximize the benefits that you get from the e-commerce website.
Features of an e-commerce website that e-commerce website development services should provide –
User-Interface (commonly known as UI) is an essential part of an e-commerce website. It's the first impression of a website. A good UI encourages more user-interaction and builds the user experience. Users find it easy to interact with your website when you offer a simple UI. It should be attractive too.
The contents on your website should be interactive, it should not be too long. People generally read the product description and other important details while shopping online. Make sure that the contents on your website are informative and product-centered, it should not contain a long story.
Link building is very important when it comes to enhancing user experience with your e-commerce website. Choose such e-commerce web development company which can create unique features in your website that promotes product sharing. The more people share your product, the more your website climbs in the search results. Some development companies may suggest you to have blogs which could provide information under your niche. You can host contests so that people can share your website with their friends and family. Videos can also increase the engagement on your website. You can also choose to promote your products through guest posts.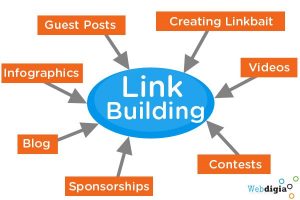 When an e-commerce website is developed, the developers need to cope with the various types of challenges. They need to check whether the features of website is working fine or not. Even after the development and launching, they regularly check if the website is working as per the expectation. A good website development company decide to launch the website only when they successfully fix the bugs. An e-commerce website should have secured payment page so that customers could transact money with their credit or debit cards without any problem. The website should be easily available on all devices including computer and mobile phones. After the website hosting, the developers need to check the web page loading speeds regularly. The page loading speed of the website should be minimum. If your website has longer page load time then it may create a negative impact on the user.
Suppose you have a business of clothing and you decided to launch your clothing series online in festive season. You hired a website development company but they don't launch the e-commerce website when it was supposed to be. What will happen? You will lose the chance of acquiring the clothing market which you only get in festive seasons. So, On-time delivery is so important. Hire the e-commerce website design company that can assure you to launch your e-commerce website at a particular time. Most companies send their client a document for approval which mentions important project details including the time of project delivery. By choosing such companies, you ensure that your business will get launched at the right time.
If e-commerce web development companies assure that they can provide their service with the above features, only then they are trust-worthy. You can find many companies which are providing services related to e-commerce web development. Local businesses are looking to take their business to the next level and they are choosing to launch their business with an e-commerce website. You can also own an e-commerce website to sell your products and provide your services to a large number of peoples. You should check their website and ask for the samples that show their previous works. You should choose the e-commerce web development company that charges a reasonable price for the e-commerce web development.
We have over 11 years of experience in website designing and development. We have served 1000+ clients during this period. Please contact us to get your e-commerce website developed.